Egypt is definitely a very diverse country. As exceptional and impressive as the architectural and artistic works from the time of the pharaohs are, as annoying and exhausting it is to be there as a tourist. Which things annoyed us the most and what you should be prepared for, you will learn here.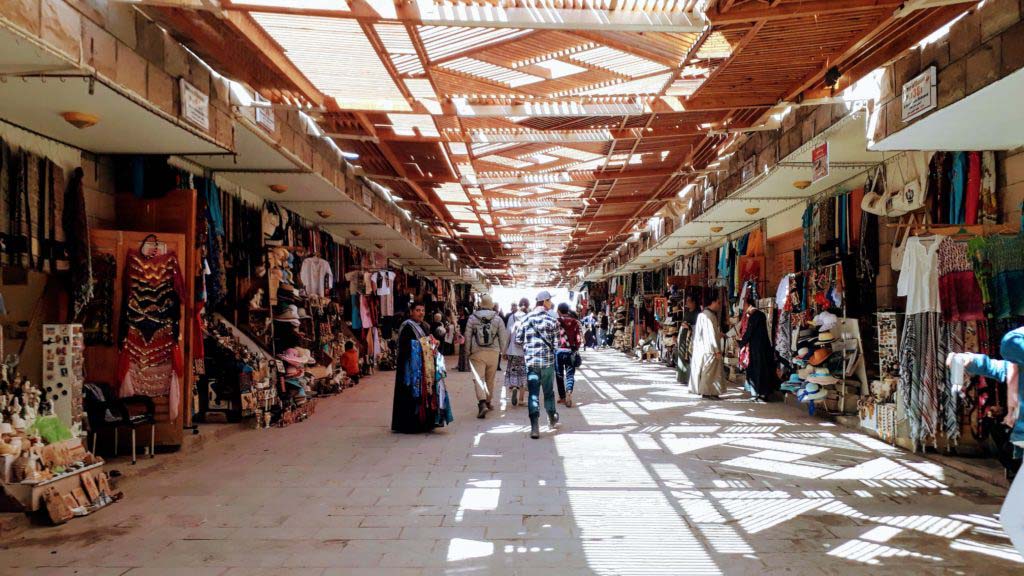 Basic problems
The rip-off begins just minutes after landing at the airport: You'd simply like to  calmly get your visa on arrival, as a hectic and aggressive crowd of wildly shouting men with printed logos of tour operators starts pushing you away from the official bank counter to their own visa counter. Instead of the fixed fee of $ 25 for a 28-day visa, they ask you to pay $ 30 or more. Otherwise, they threaten, the hotel transfer will be canceled. Don't be fooled by them, there is no legal basis for this.
Generally, lots of things are different here than in Europe. Many buildings and roads are broken, the air is stuffy and the noise level is high. This is complemented by continuous honking and a lot of garbage everywhere, after all, there are hardly any trash cans. Especially in rural areas, but also in cities such as Luxor, the cityscape is still characterized by donkey carts and horse-drawn carriages. Every few meters you are accosted by a street vendor who aggressively wants to sell his goods or services. Polite "no, thank you" is ignored, so that as a tourist, within a few seconds, you attract multiple loudly advertising salespeople, who follow you for several hundred meters and spend minutes bending your ear.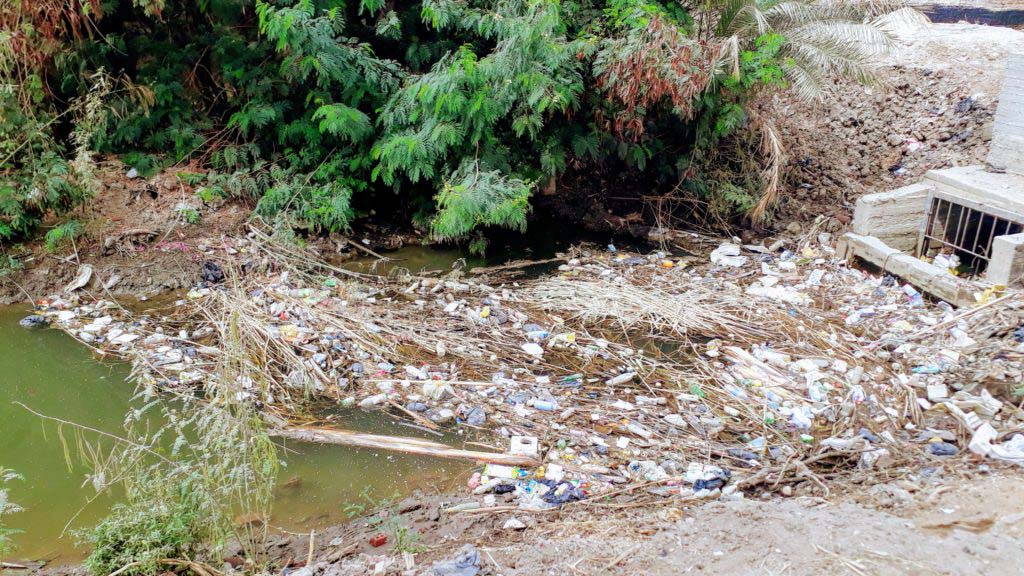 The fate of the tourists and those who live on them
Of course, this impression is exacerbated by the current situation, because since the revolution in 2011, only a fraction of the original number of foreign visitors comes to Egypt anymore. Thus, all those desperate people who live on the tourism business pounce on the few remaining ones. On the one hand, understandable in their predicament, so that you'd almost build up something like pity, if not all of these people were so extremely rude, dishonest and deceitful at the same time.
Egypt, lesson one: Don't trust anyone, you alone are your only friend! As sad as it makes us having to write that, unfortunately as true it is. How many times have we tried to give opportunities, to get the right directions which don't end in a souvenir shop, to get into a taxi and not be driven anywhere else, to get a recommendation without being cashed after, to ask for the price without having to pay a multiple of the locals' price.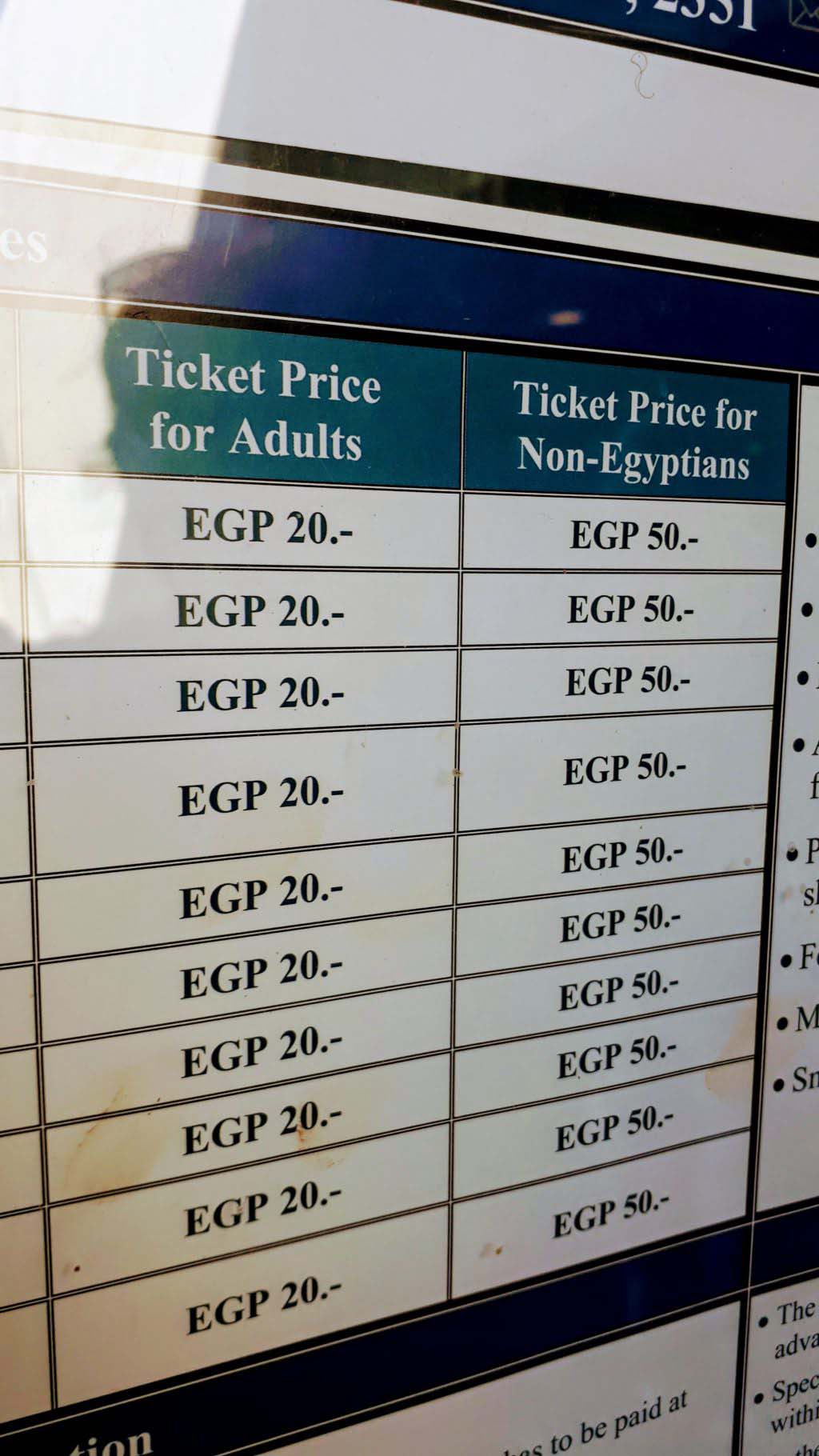 Safety situation
There's one thing you have to be aware of when traveling to the land of the Pharaohs: Every tourist is perceived here as a walking wallet. It is hardly possible to have a conversation on a human level, much less if there is not some business in the game. Certainly you can't expect that Egyptians could put themselves in the position of a tourist, actually the least come into this situation during their lifetime.
Despite everything, we seldom felt insecure. We don't consider the rate of direct crime such as pickpocketing to be any higher than in European big cities. The streets are busy, especially late in the evening and at night, so it's no problem to walk around even at late hours. However, we have to say that we are always traveling together as a couple. Alone as a woman I would probably often feel uncomfortable, regardless of the time of day. Even with a man by your side, expect receiving plenty of unwelcome compliments and ending up being on the selfies of many Egyptian men, in part without even being asked.
No respect for anything
Furthermore, we think that it's a great shame that all the old buildings and cultural heritage are absolutely not appreciated by many Egyptians at all. The self-declared custodians smoke inside the temples, climb over barriers, touch walls with hieroglyphics, and tolerate the same actions by tourists, in some cases even asking them to do so, just to earn a few dollars.
Another difference to the rest of the world: Egyptians can't (or don't want to?) wait in line. We have never experienced that anywhere else. Whether at the ATM, train or metro ticket office, they permanently push themselves forward and who doesn't jostle gets simply ignored. Basically, you shouldn't be confident that anyone will grant you even a tiny bit of personal space.
Also, most Egyptians don't understand that it makes sense to let others get off public transport first before they can push in. And going by taxi in Egypt is pure adventure.
Why do we recommend Egypt anyway?
Nonetheless, we don't regret visiting this country full of contradictions. That way we were able to see some of the oldest and most impressive buildings in human history with our own eyes. We also like the fact that there are cheap vegan food options and freshly squeezed juices everywhere.
In general, since the currency decline of 2016, Egypt has become significantly cheaper for foreigners than it already was before. Here, you can afford (almost) everything – as long as you get the "normal" and not the tourist price. For example, more than 200 kilometers of second-class train travel cost less than two dollars. We hardly know any countries that are comparably cheap (I mean, falafel sandwiches for 10 cents – where else do you get that?). Egypt is definitely a recommendation for vegans on a budget!
Further articles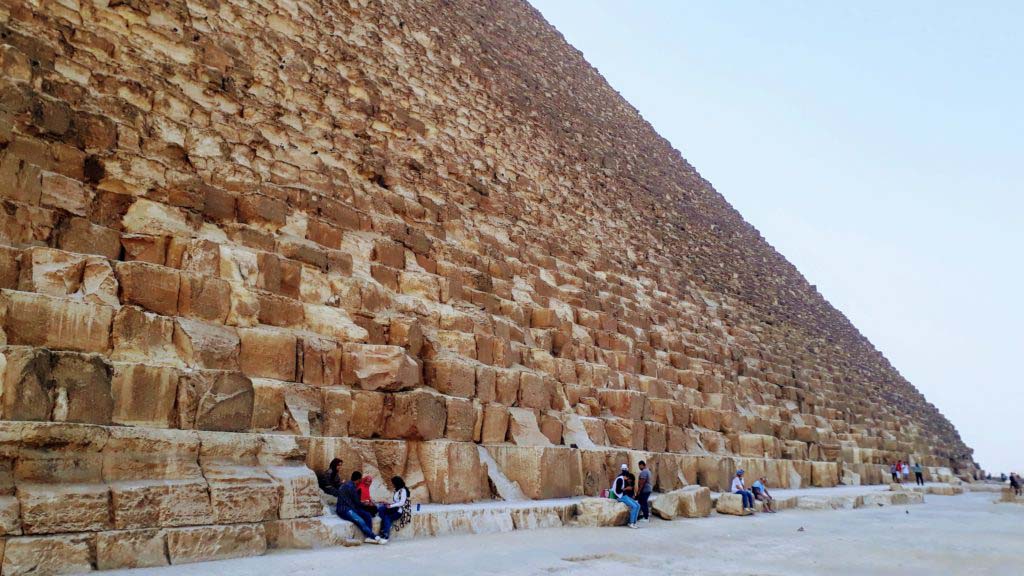 If you need tips on what to look for when choosing your accommodation, read the article about our best and worst accommodation in Egypt. Here you get to all our articles concerning Egypt.
Every country surely has its advantages and disadvantages. Nevertheless, we must admit that we were rarely that disappointed, annoyed and sometimes really pissed off by a state and its inhabitants, as by the Egyptians. Have you ever experienced such a thing? What are your worst travel experiences? Let us know in the comments!
You might also be interested in: