When asked for the most vegan-friendly places in our travel community on Facebook, one country rarely appears in the comments: Egypt. Completely unjustified – in our opinion. Because in the two months we have traveled criss-cross through the land of the Pharaohs, we feasted absolutely deliciously on falafel, foul, date cookies, fresh fruit, koshary, cashew ice cream, caramel latte with cashew and almond milk, tahina, baba ganoush and hummus and did not have to go hungry at all! What is also special here is that you get almost all of these goodies for just a few pennies. How and where exactly, you will get to know here.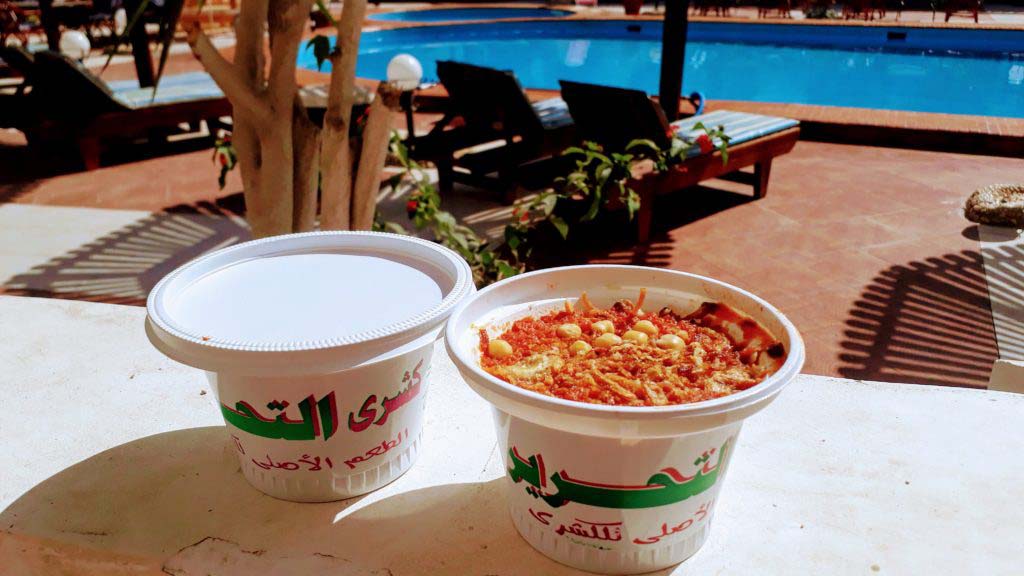 Egypt!?
When we decided on this country, we immediately got pictures in our minds like the Pyramids of Giza, the Sphinx, and the Nile meandering through the desert. As well as camels, hieroglyphs, Pharaohs and with the lighthouse of Alexandria yet another Wonder of the Ancient World – just all the things that concern especially the Ancient Egypt.
When we think of the Egypt of modern times, big hotel resorts on the Red Sea, perfect for divers and snorkelers, and the megacity Cairo come to our mind. Oh yes, and then there were the attacks appearing in the press over the last few years and the travel warnings that were announced. "Egypt? Nobody flies there at the moment – it's far too dangerous, too high a risk. First of all, we'll wait until the situation has relaxed again", some people might think.
Why we chose this destination anyway, what we saw and what we ate, where we slept and how we got around, what we liked most and what annoys us about this country, that's what this and the next posts are about.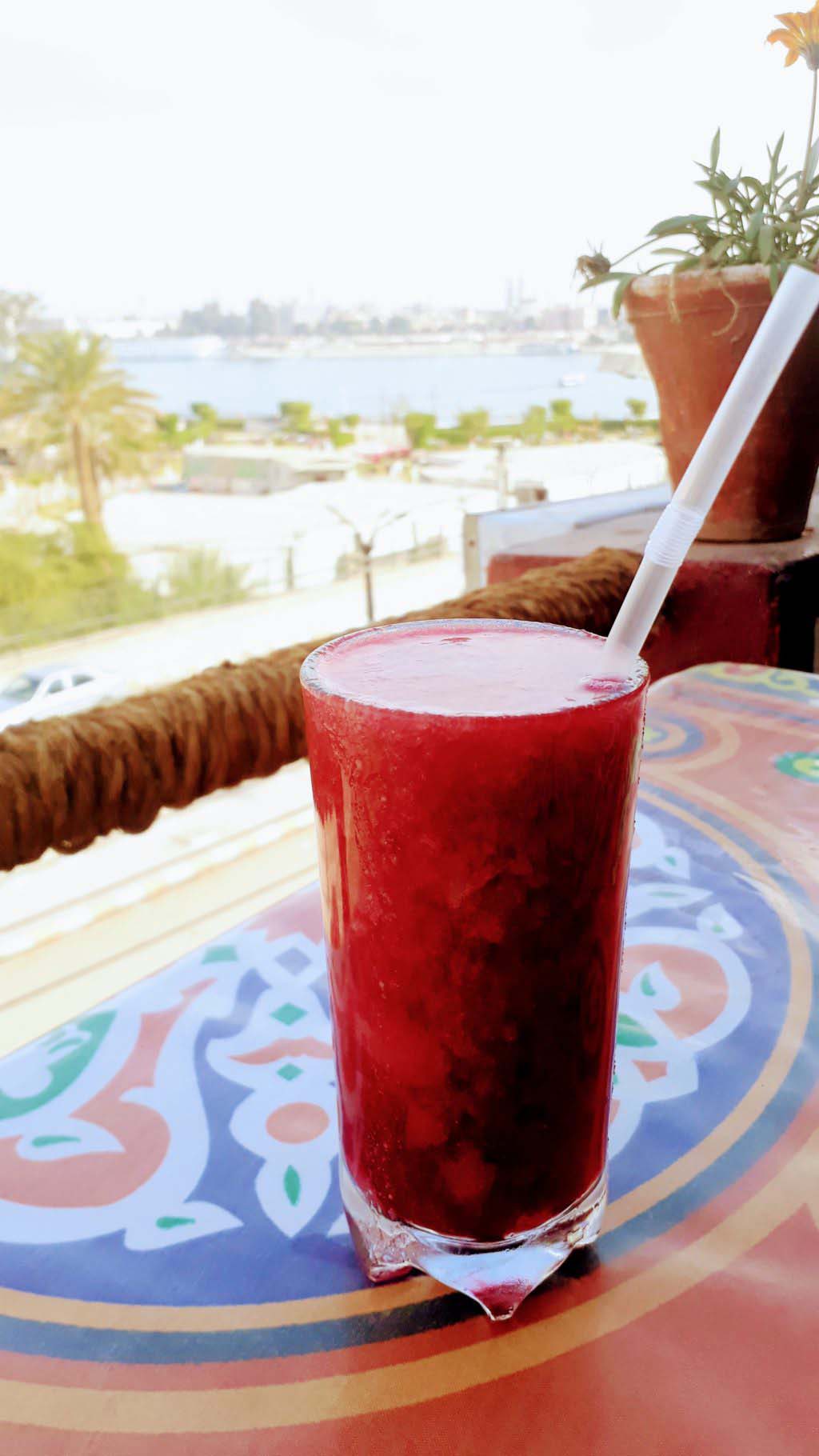 Why Egypt?
As some of you may know, a little over a year ago we started our road trip through Europe on March 1st, 2017. Since we ferried with our car to the Canary Islands and want to drive from there via Morocco back to the European mainland, we are currently waiting for the resumption of the ferry service from the Canaries to Morocco.
So we were basically looking for a destination for the meantime, which should be quite different from Europe and not that easy to reach by car. In addition, it should not be too cold in the winter months of January, February and March and at the same time as cheap as possible. Therefore, we finally chose Egypt because it met all of our criteria. One thing we can already tell you: the desired culture shock occurred definitely, because it is different than Europe. Completely different. But more on that in the following articles.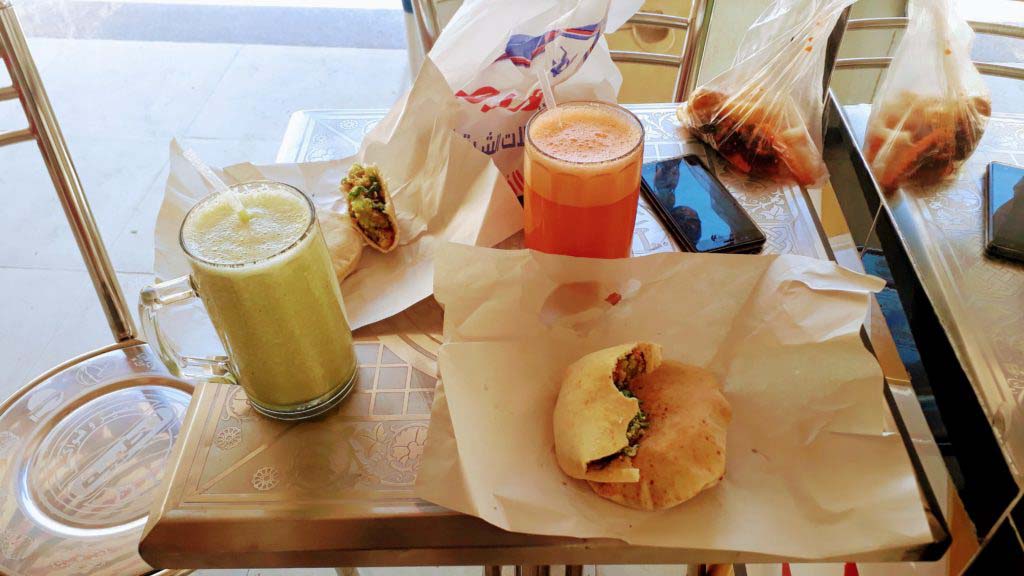 What is typical Egyptian and vegan?
Koshary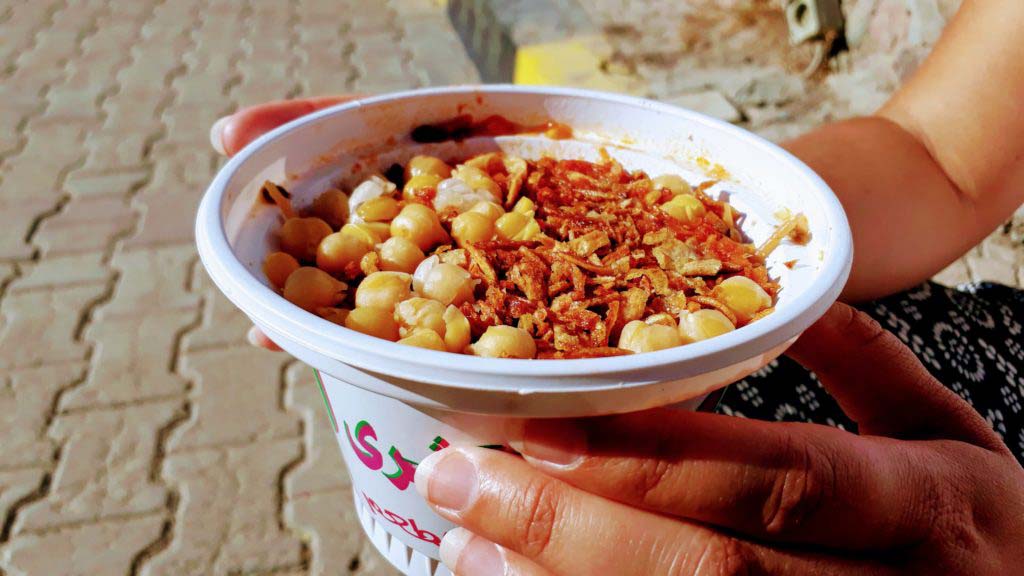 The Egyptian national dish koshary, also called kushari, typically consists of various types of noodles, rice, lentils, tomato sauce, fried onions and chickpeas. The carbohydrate bomb is often offered in food stalls that don't serve anything else. The ingredients are cooked separately and then mixed together. You can recognize the street stalls by the many different cup sizes in which you get your koshary to go.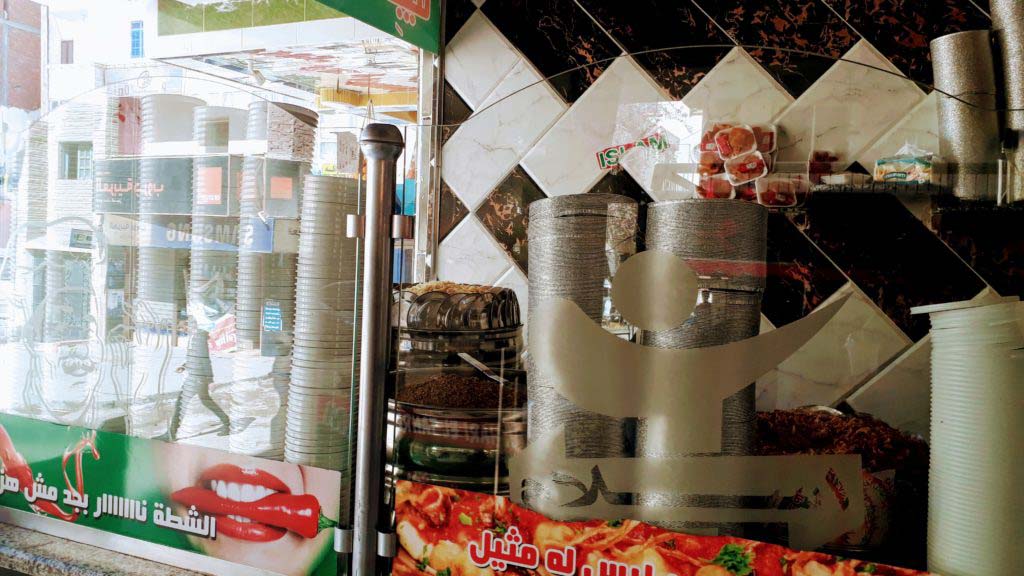 But there are also koshary restaurants where you can eat on site. The typical Egyptian dish is vegan in the vast majority of cases, only very rarely there is an option to get meat in it. Depending on the location, a small portion – which has always completely saturated us – costs between 5 and 10 Egyptian pounds, which is about 0.28 to 0.56 U.S. dollar. So if you are looking for a quick, hot and cheap meal, you can not go wrong here!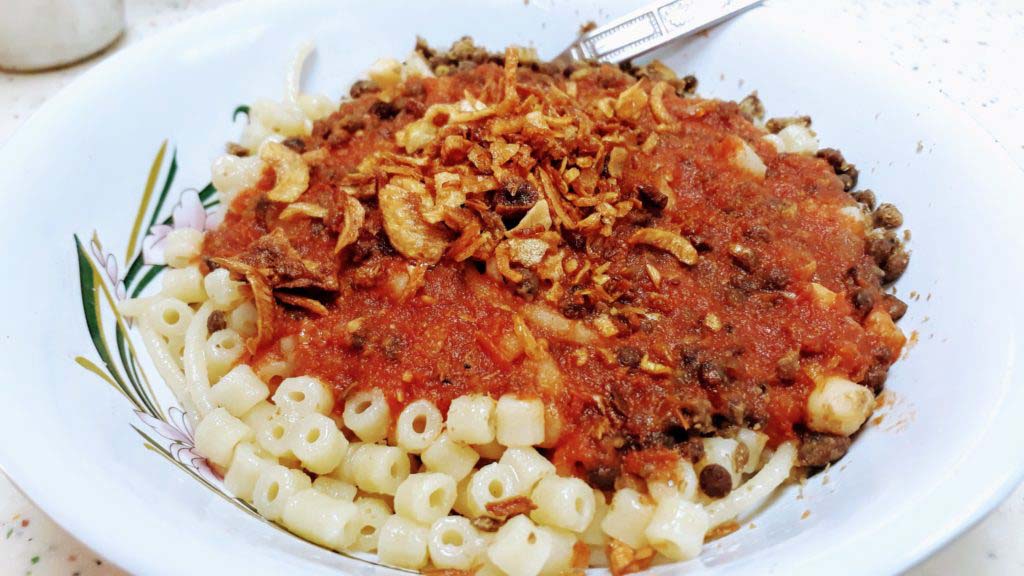 FALAFEL/TA'AMIYA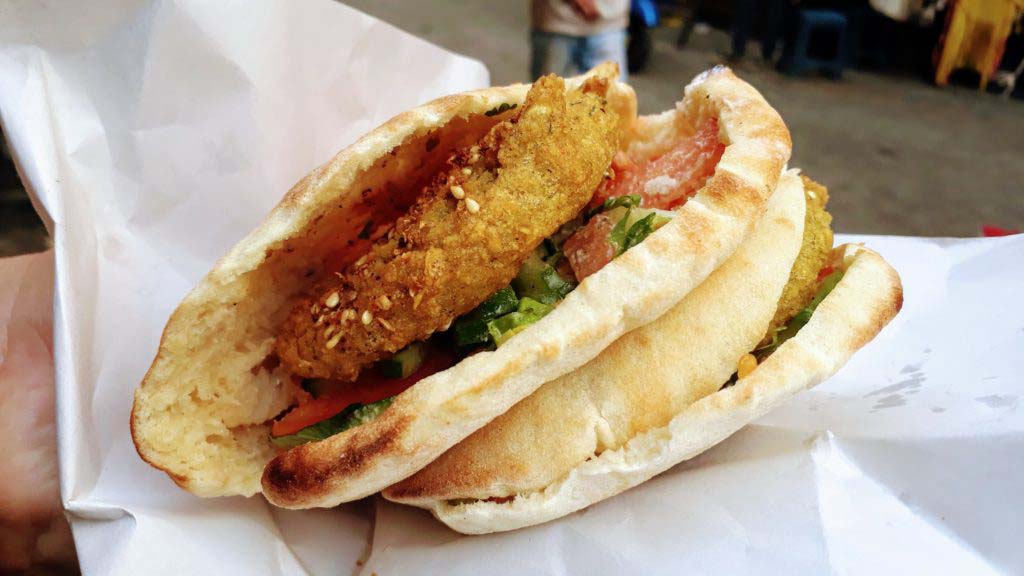 Falafel stalls can be found just as easily. However, in contrast to other Arab countries, in Egypt instead of chickpeas, fava beans are used. This variant is also called ta'amiya. The falafel are usually freshly prepared and served with salad and sesame sauce (tahina) in flatbread. Locals eat the "Egyptian fast food" mostly for breakfast. A falafel sandwich is only 2 to 5 pounds, that is, 11 to 28 cent.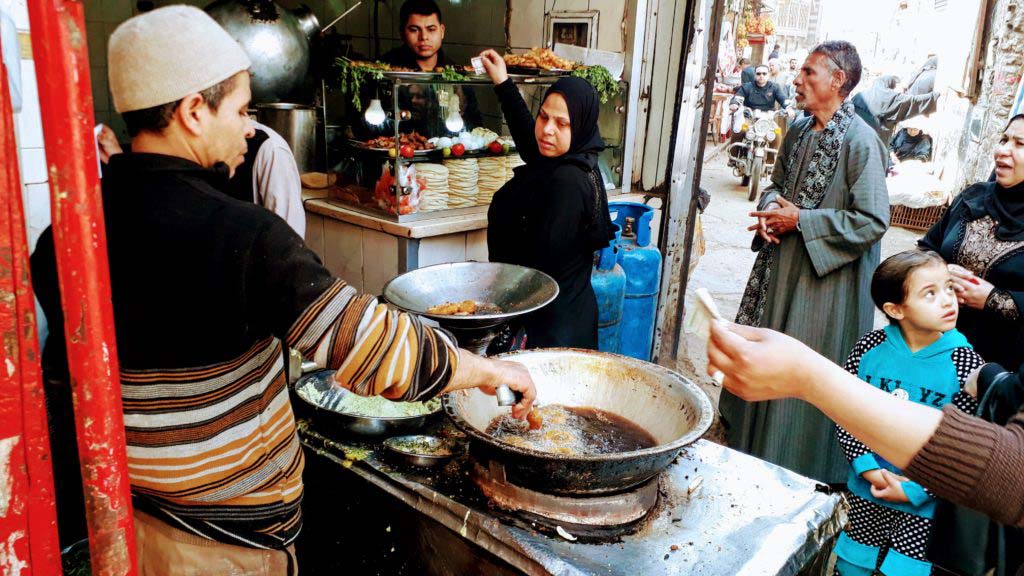 FOUL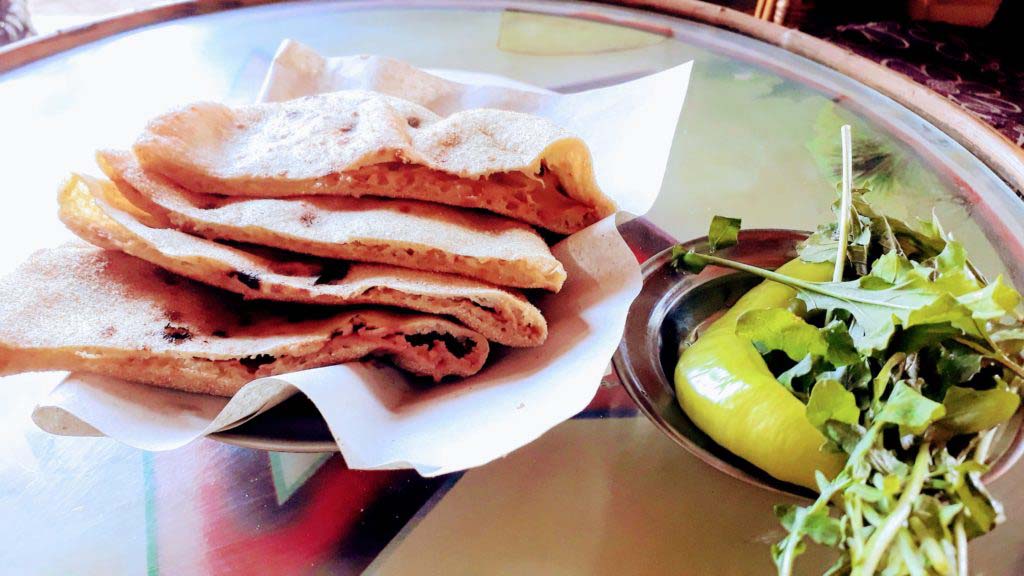 Foul (also called ful, foul medammas, foul medammes or ful mudammas) is often served in pita bread as well. It consists of cooked beans that are crushed together with oil. In general, the fava beans, also known as broad beans, can be found in many Egyptian dishes. Also in other Arab countries they are common: Occasionally, the bean dish is referred to as the Sudanese and Egyptian national dish. Like falafel, foul is traditionally served for breakfast, but it can also be mezze or main course. Similar to baked beans, canned foul can also be bought in the supermarket.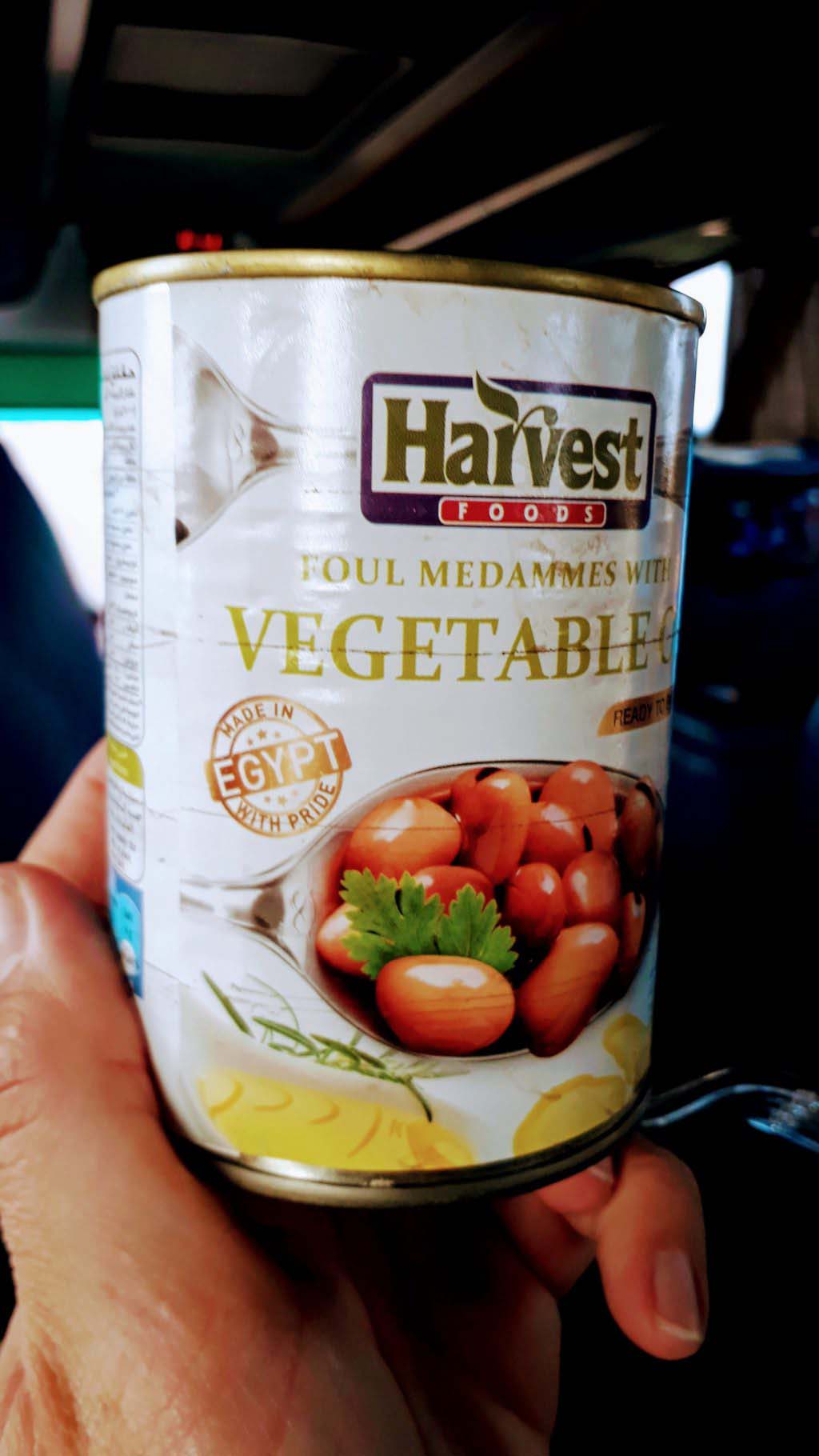 AISH BALADI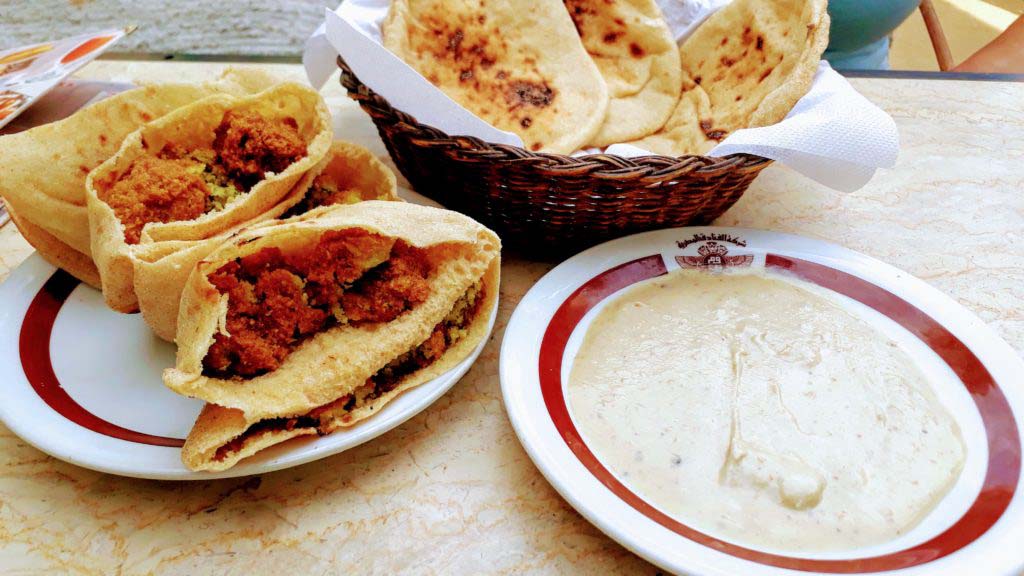 The small, thin flat bread is offered in Egypt on every corner and bears the name Aish Baladi. Aish means "life" in Arabic, because bread is considered sacred throughout the Arab world. As the earliest stage of development of bread, the flatbread is made by the Egyptians at least since the 5th millennium BC. It is undoubtedly the Egyptian staple food and costs only a few cents. Since the wheat-yeast-dough bread is hollow inside, fresh from the oven it looks like puffed up. Even today, flatbreads are still the most common way of making bread.
Freshly Squeezed Juices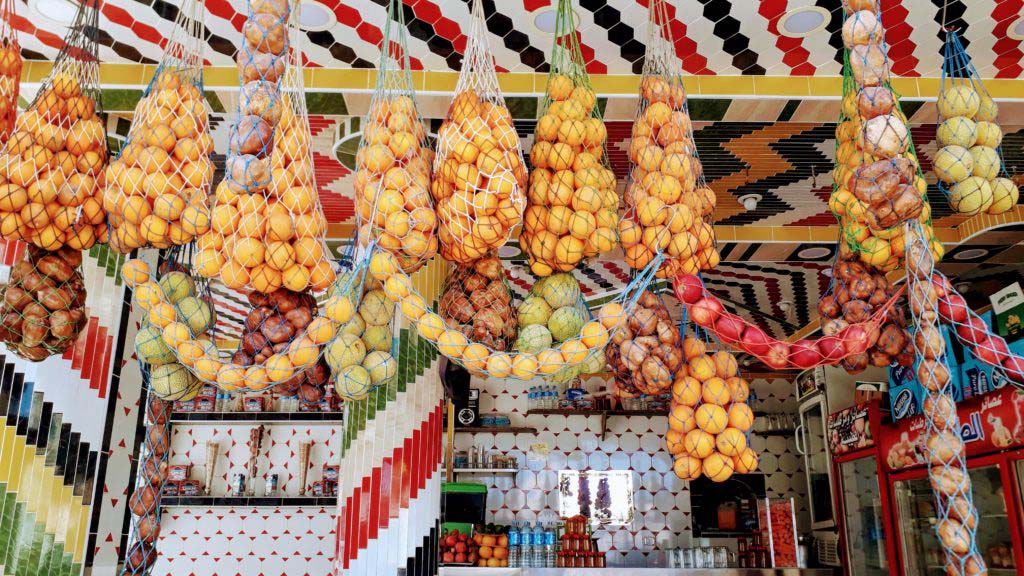 There are also many stalls offering freshly squeezed juices. These can be composed by yourself of a wide selection of fruits and vegetables, such as oranges, mangos, bananas, melons and carrots. Especially in more rural areas, fresh sugar cane juice is often offered for very little money. For a large mixed juice we paid between 7 and 20 pounds, that is 0.39 to 1.12 U.S. dollar.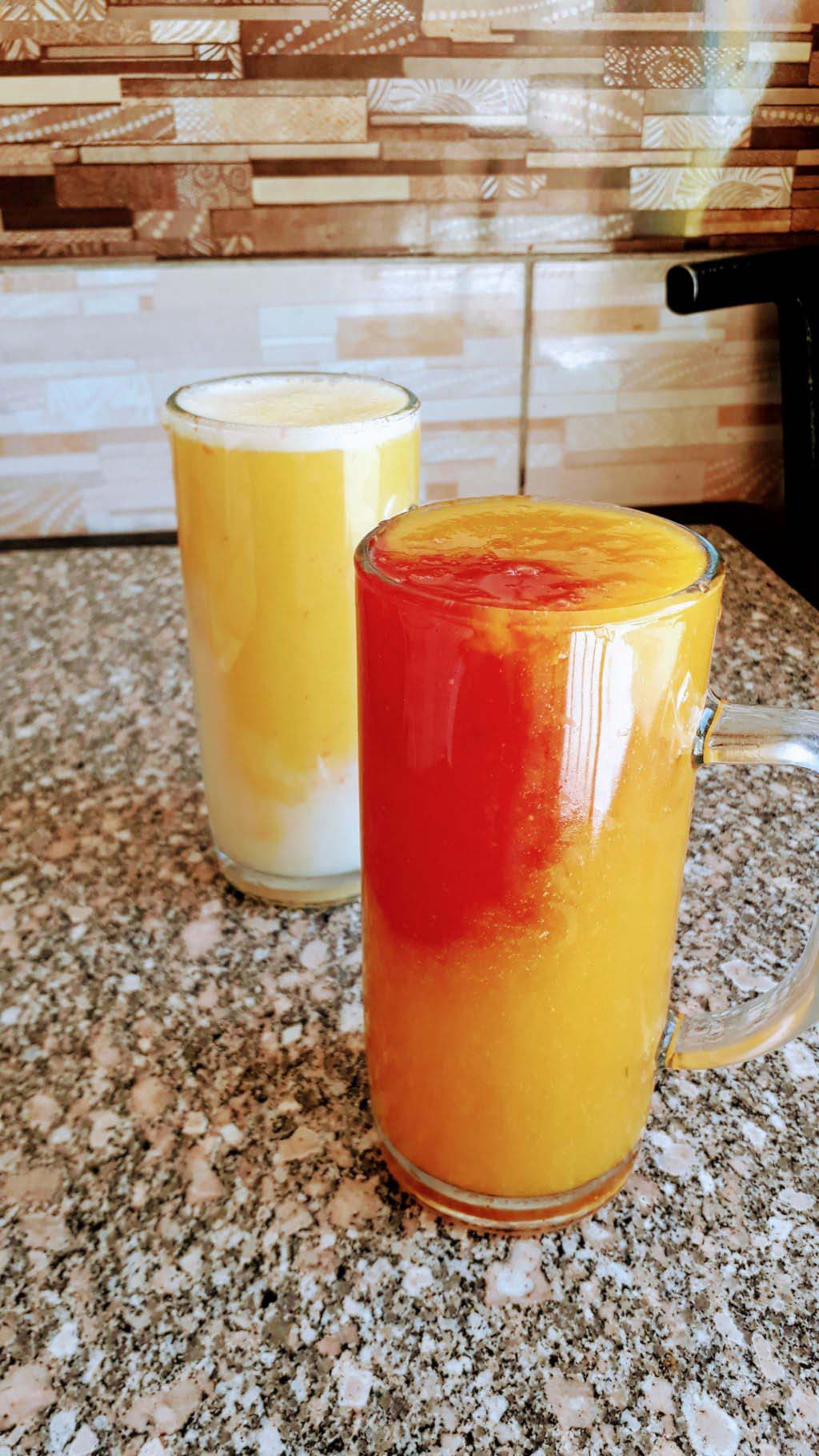 Other vegan typical Egyptian foods
… are: shorba ads (lentil soup), hummus (chickpea puree), baba ganoush (eggplant puree), tahina (sesame sauce), dolma (vine leaves mostly filled with rice, onions and nuts; attention: not always vegetarian ⇒ ask!) and maamoul  cookies (date cookies, also available in the supermarket; not always vegan, therefore: check the ingredients).
You might also be interested in: