Everything you need to know
You are planning a trip to Egypt or you are already there? Well, there are some things you should know. We'll answer all your questions from "Do I need a visa?" and "What should I watch out for?" to "How do I get mobile internet?" and give you additional tips based on the experiences we've gained in 9 weeks of backpacking through the land of the Pharaohs.
Basic Facts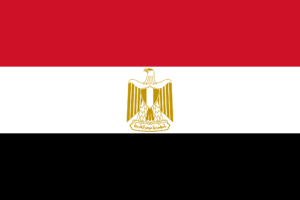 Official name: جمهوريّة مصر العربيّة (Arab Republic of Egypt)
Official language: Arabic
Capital: Cairo
Form of government: Republic
Location: Northeastern Africa (Sinai Peninsula is part of Asia)
Time Zone: UTC+2 (like Central Europe in the summer time)
Population: 94,666,000 (as of 2017)
Area: 1,010,408 km² (390,121 sq mi, like Texas and New Mexico combined)
Currency: Egyptian Pound (EGP)
Human Development Index: 0.696 (115th, as of 2017)
Particularities: a large part of the country (about 95 percent) consists of desert; Ancient Egypt is considered one of the early advanced civilizations of the world; intercontinental state with the majority in Africa and Sinai Peninsula in Asia; the Nile is traditionally considered to be the longest river in the world (however, it is now controversial whether the Amazon is longer); Cairo is the largest metropolis in Africa and Arabia
Entry & Visa
Visitors to Egypt must obtain a visa from one of the Egyptian diplomatic missions unless they come from one of the visa exempt countries or countries that are eligible for visa on arrival.
Travel Documents
Visitors must hold passports that are valid for at least six months from the date of arrival to Egypt.
Visa on arrival
A so-called visa on arrival is to be purchased directly after landing at the airport. In Egypt, it has a validity period of 30 days.
According to the Egyptian Consulate General in the United Kingdom, citizens of the following countries can obtain visa upon arrival at any of the Egyptian ports of entry:
All states of the European Union
Australia
Canada
Georgia
Japan
Macedonia
New Zealand
Norway
Russia
Serbia
South Korea
Ukraine
United States
The fee is 25 USD (multiple entry: 60 USD) and is payable in official bank counters before reaching the passport controls. You can also pay in euros or British pounds. Any change will be returned in Egyptian pounds. We paid 25 EUR per person and got back 40 EGP (just under 2 euros). Thus, the visa cost us 23 euros per person.
Important note: Be sure to go to one of the official bank counters on the right side when you arrive. Only there you get the official price. Don't be unsettled by the many aggressive Egyptians who use printed logos from the tour operators to lure tourists to their own, more expensive counters. Many of them even threaten with the false proposition that you would otherwise no longer have a right to use the hotel transfer. Don't let them intimidate you, there is no legal basis for that.
Extending the visa
The visa must be extended if you stay in Egypt for more than 30 days. If you travel with an expired visa, expect a fine of more than 1000 Egyptian pounds. According to a website, an overdraft up to three months cost 1053 pounds. Three to six months cost 1553, six to nine months 2053 and nine to twelve months 2553. Traveling children remain unpunished.
The fees for the extension of the visa are (as of 09/2018):
Application: 15 EGP (fixed price)
up to 6 months: 555 EGP
1 year: 590 EGP
Multi Entry (multiple entry and exit): additional 500 EGP
possible processing fees: 60 EGP
In Hurghada you apply for a visa extension at the "Passport and Immigration Office" in Dahar (Sat-Thu 08:00-12:00, Fri closed). You will need your passport, two passport photos and two copies of the passport: the page with your photo and the last entry page with the stamp and visa.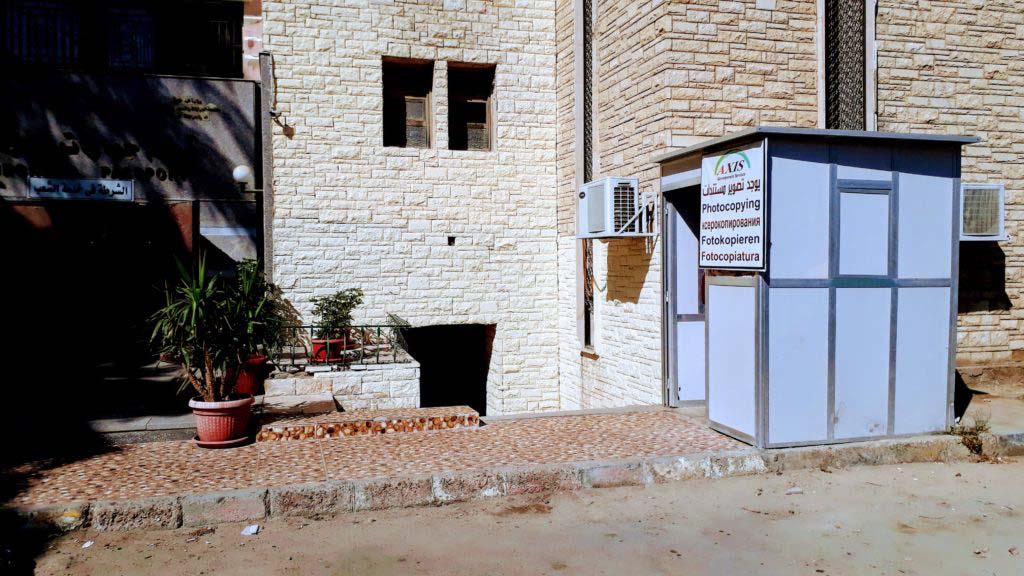 Copies can be made on site (outside the building) for cash. You'll have to fill out a form and submit all the collected documents. On the following day you can pick up your passport with the extended visa.
We paid 570 Egyptian pounds each: 15 EGP for the application plus 555 EGP for a six-month extension. We didn't have to pay processing fees.
E-VISA
In December 2017, the Egyptian government introduced an Internet-based system for issuing e-visas. Applications for electronic visas can be submitted via the visa2egypt platform. According to the current state of knowledge, the system described above (in particular the possibility of issuing visas on arrival at the airports) is hereby merely supplemented, but not replaced.
According to reports, there are still problems with the application, because spelling mistakes or too long names can lead to an automatic rejection. The fee will not be refunded in such cases. A complaint mechanism does not exist. Therefore it is recommended to use the possibility of the visa on arrival until further notice.
If you would still like to apply for an e-visa for Egypt, you should do so at least seven days before your planned trip. The fees for the online visa, which is available exclusively for tourist purposes, are to be paid by credit card.
Citenzens of the following countries can apply for a tourist visa for 30 days online:
All states of the European Union
Albania
Australia
Canada
Iceland
Japan
Macedonia
Moldova
Monaco
Montenegro
North Korea
Norway
Russia
Serbia
South Korea
Switzerland
Ukraine
United States
Vatican City
Special case: Sinai Peninsula only
If you only want to visit the Sinai Peninsula, you only need the so called Sinai-Only Visa. This will be issued to you free of charge upon arrival via a Sinai airport and is valid for 14 days. It is almost a simple entry and exit stamp.
Special case: Entry from Israel
When entering from Israel through the border crossing at Taba/Eilat you will receive the just mentioned 14-day visa for the Sinai Peninsula. If you would like to travel to other parts of Egypt, the regular visa has to be previously purchased online, in your home country or in the Egyptian Consulate General in Eilat.
Language Guide
Egypt's only official language is Arabic. The local native language is mostly Egyptian-Arabic, a New Arabic dialect. Through movies and songs, it is known in much of the Arab world. The Cairo dialect is often considered Egyptian-Arabic par excellence, although the dialects outside of Cairo differ more or less.
Since the Arab conquest in the 7th century, the written language is High Arabic. Only in the Coptic church, Coptic is still used as liturgical language.
In the south and in the Kharga Oasis, many people speak Nubian. In the Siwa Oasis another Berber language, the so-called Siwi, is spoken. In the southeast there are also Beja speakers. In addition, there are around 230,000 Domari speakers – an Indo-Iranian language. In Alexandria in the late 19th century there was a large community of Italian Egyptians, which is why Italian was the lingua franca of the city until the 20th century.
As a foreign language in the upper class French and lately especially English is widespread. In all tourist areas you'll get along with English as well. For all those who still want to learn a few words in Arabic, here is a small overview of the most important words and phrases. In addition, it can be very helpful in different situations to be able to read the Arabic-Indian numerals. Why these differ from our modern Arabic numerals, you can read here.
Vegan Basics
| English | Arabic (spoken) | Arabic (written) |
| --- | --- | --- |
| vegan | nabati | نباتي |
| I am vegan | ana nabati | أنا نباتي |
| without meat | bidun lahm | بدون لحم |
| without fish | bidun asmak | بدون اسماك |
| without milk | bidun laban | بدون لبن |
| without egg | bidun bida | بدون بيضة |
Useful Words & Phrases
| English | Arabic (spoken) | Arabic (written) |
| --- | --- | --- |
| yes | nem | نعم |
| no | la | لا |
| please | min fadlik | من فضلك |
| thank you | shukran | شكر |
| No, thanks! | la shukran! | لا شكرا |
| Hello! | marhaba(n)! | مرحبا |
| Pardon? | madha? | نعم ؟ |
| Bye! | maa salamah | مع السلامة |
| Sorry! | afuan! | عفوا |
| Help! | saiduni! | ساعدوني |
Numbers
| Western Arabic numerals | Eastern Arabic numerals | Arabic pronunciation |
| --- | --- | --- |
| 0 | ٠ | sifr |
| 1 | ١ | wahid |
| 2 | ٢ | ethnein |
| 3 | ٣ | thalatha |
| 4 | ٤ | arbaa |
| 5 | ٥ | khamsa |
| 6 | ٦ | sitta |
| 7 | ٧ | saba |
| 8 | ٨ | thamanya |
| 9 | ٩ | tisa |
| 10 | ١٠ | ashara |
| 100 | ١٠٠ | miaya |
| 1000 | ١٠٠٠ | alf |
Vegan Friendliness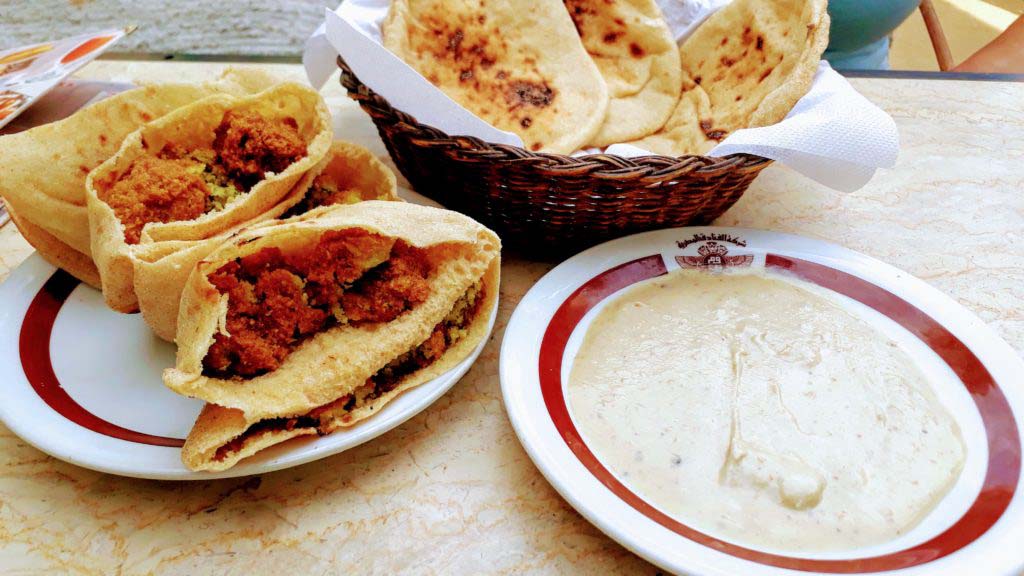 We'd say that Egypt is a vegan-friendly country. Especially the many traditionally vegan dishes (such as koshary, falafel, foul, hummus, baba ganoush and tahina) are easy to find for very little money. Food and products explicitly labeled as vegan can be found, if at all, only in the Cairo scene district Zamalek at appropriate prices.
| Category | Rating (1 to 5) |
| --- | --- |
| Plant milk availability in supermarkets | 🌱🌱 |
| Plant milk availability in cafés | 🌱🌱 |
| Traditional dishes | 🌱🌱🌱🌱🌱 |
| Vegan restaurants & products | 🌱🌱 |
| Total (average) | 🌱🌱🌱 |
More tips and information can be found in our article about the vegan options in Egypt.
UNESCO & Top Attractions
Egypt has seven UNESCO World Heritage Sites. Among them are six cultural and one natural heritage sites (Whale Valley). One site (Abu Mena) is on the List of World Heritage in Danger. The most recent World Heritage site in Egypt was registered in 2005.
The UNESCO World Heritage Sites of Egypt are:
Memphis and its Necropolis – the Pyramid Fields from Giza to Dahshur
Ancient Thebes with its Necropolis
Nubian Monuments from Abu Simbel to Philae
Historic Cairo
Abu Mena
Saint Catherine Area
Wadi Al-Hitan (Whale Valley)
Except for the last two, Saint Catherine Area and the Whale Valley, we visited all of them. Our impressions and tips as well as other places of interest can be found in our article about the highlights in Egypt.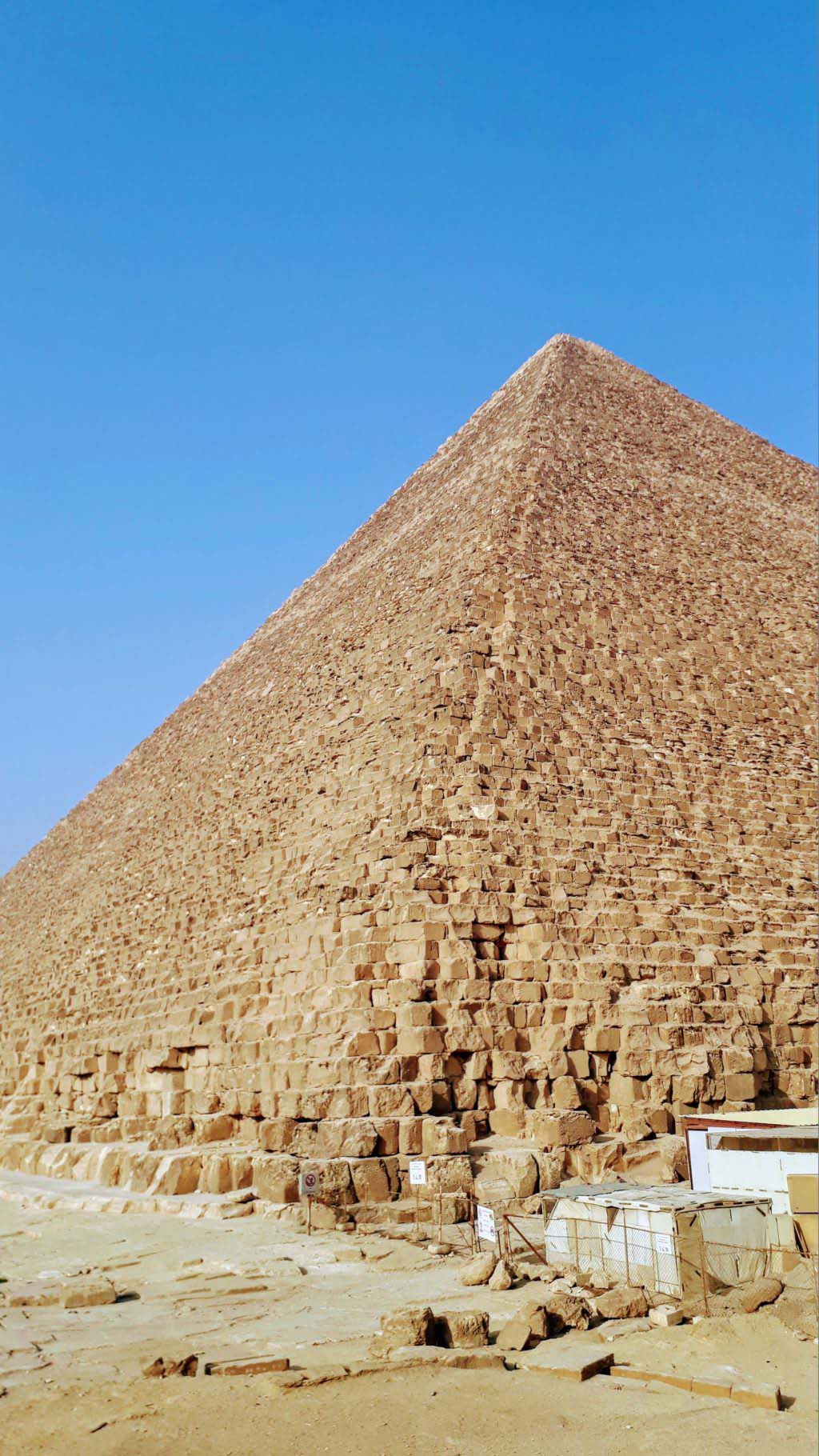 Travel Reports
You can find all our travel reports about Egypt here:
Here you will find an overview of all articles of Egypt.
Our Route
For a better overview, we created a map with our route. It is divided into three stages, which you can show and hide as you like.
Which means of transport we used where, you can read here.
Attention
Climate
Egypt is within the North African arid belt with very little rainfall, and significant seasonal and daily temperature fluctuations. Only the northern coastline and the Nile Delta are influenced by the Mediterranean with winter precipitation between 100 and 200 millimeters (4 to 8 inches); south of Cairo, however, it rarely rains.
The mean daily temperature maxima in January is between 20 degrees Celsius (68 degrees Fahrenheit) in Cairo and 24 degrees Celsius (75 degrees Fahrenheit) in Aswan. At night, though, it can cool down a lot. In July, the daytime temperatures reach 31 degrees Celsius (88 degrees Fahrenheit) in Port Said, 35 degrees Celsius (95 degrees Fahrenheit) in Cairo and 41 degrees Celsius (106 degrees Fahrenheit) in Aswan. Due to the low relative humidity of about 30 percent in summer, the heat is quite good to endure.
On the coast of the Red Sea, the climate is more moderate with fewer hot summers (temperatures around 35 degrees Celsius or 95 degrees Fahrenheit) and mild winters (even at night rarely below 10 degrees Celsius or 50 degrees Fahrenheit). With 8 to 9 hours of sunshine everyday, it offers guaranteed sunshine even in winter. Rainfall hardly ever occurs in this part of Egypt, the daytime temperatures vary between 20 and 30 degrees Celsius (68 to 86 degrees Fahrenheit) and the sea – at around 22 degrees (~72 degrees Fahrenheit) – is suitable for swimming, snorkelling and diving. Only at night, temperatures can drop to 10 degrees (50 degrees Fahrenheit).
From March to June blows the hot Khamsin, a sand and dust wind coming from the south.
 Travel Time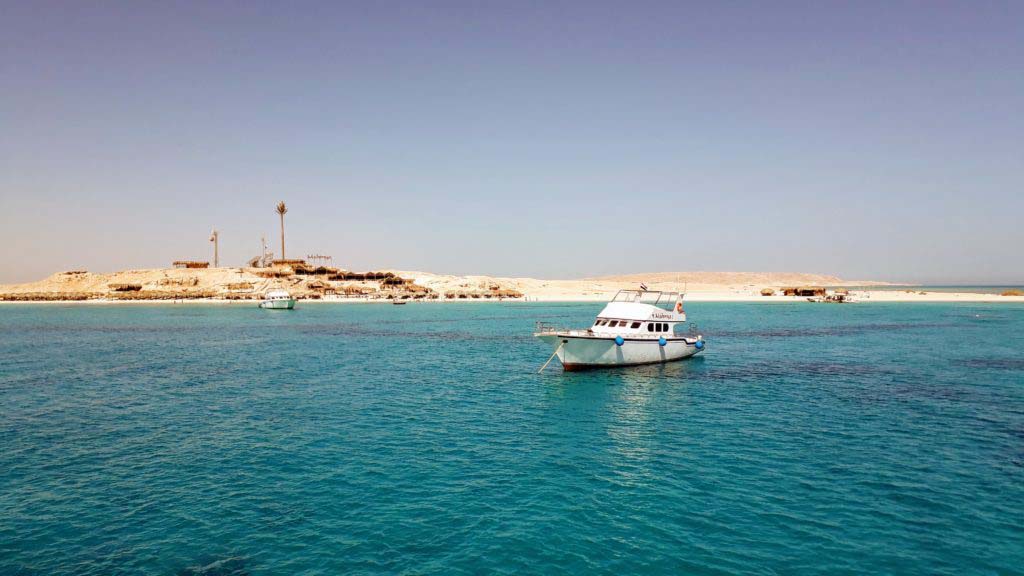 Overall, the subtropical desert climate is much more enjoyable in winter than in summer, when temperatures are likely to climb over 40 degrees (104 degrees Fahrenheit).
If you want to spend a pure beach holiday on the coast of Egypt and do not shy away from very high temperatures, the warmer months from April to November are ideal for you.
On the other hand, if you want to travel the country as a whole, without attracting attention with short clothing or suffering a heat-collapse, prefer traveling during the cooler winter months from December to March.
Caution
Current travel and safety information for US citizens and UK citizens can be found online. Currently (as of 09/2018) there is a partial travel warning for Egypt.
We basically felt safe. However, it should be noted that tourists are perceived as an opportunity of big money making. Especially with tours, in public transport and taxis they are often getting ripped off.
Even for women traveling alone, Egypt is a predominantly secure country. However, even more distrust and common sense should be used here than already anyway. Don't dress too liberally outside hotel resorts and don't engage in any conversation. Even with a man by your side, expect receiving plenty of unwelcome compliments and ending up being on the selfies of many Egyptian men, in part without even being asked.
The streets are busy, especially late in the evening and at night, so it's no problem to walk around even at late hours.
Costs & Prices
In Egypt you pay with the Egyptian pound (EGP or LE for short). One pound is divided into 100 piastres and 1000 millièmes. Currently (as of 09/2018) 1 Egyptian pound is equal to 0.056 US dollar and 1 US dollar corresponds to 17.92 Egyptian pounds. Coins (except the one-pound coin) don't matter in day-to-day payments, virtually only banknotes of 1, 5, 10, 20, 50, 100 and 200 pounds are circulating.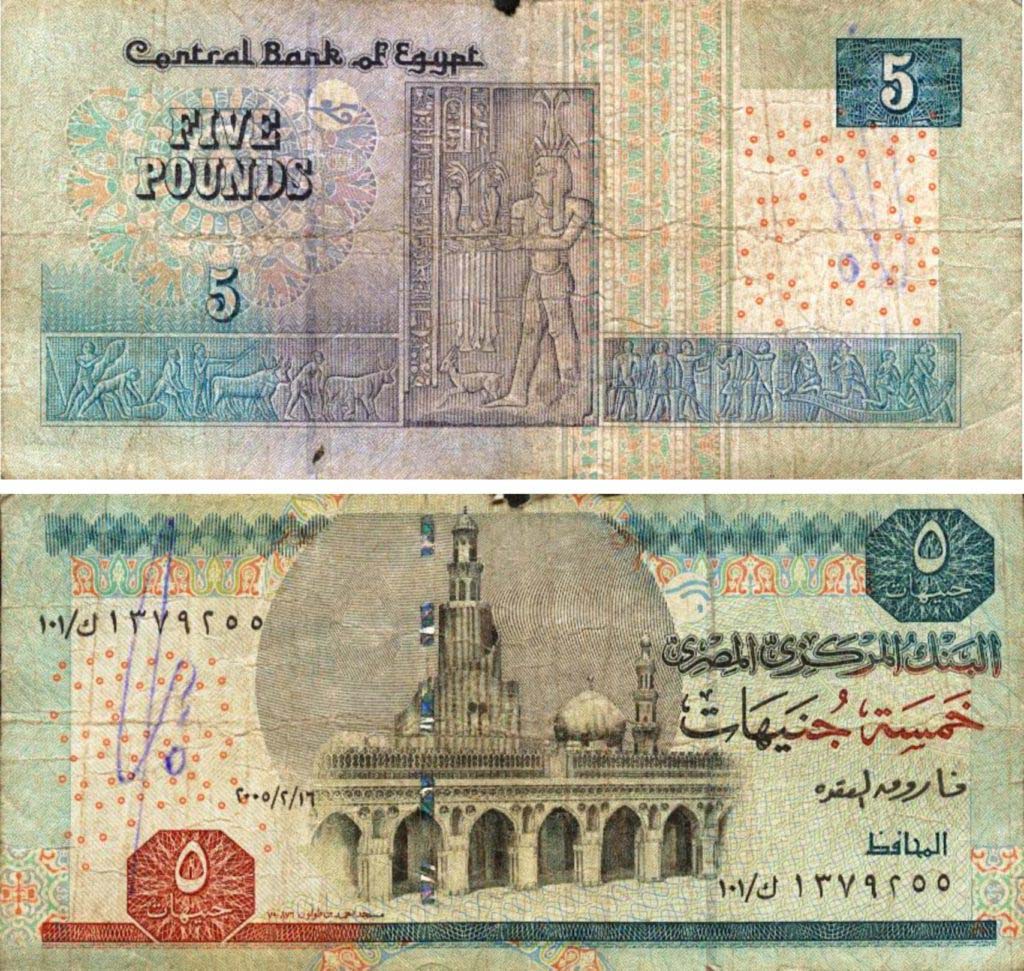 Food & Beverages
| What? | Price in EGP | Price in USD |
| --- | --- | --- |
| Falafel sandwich | 2.5 | 0.14 |
| Small portion of koshary | 5 | 0.28 |
| Large mixed juice | 7 | 0.39 |
| 1 liter of Coca-Cola in a supermarket | 7 | 0.39 |
| 1.5 liters of water in a supermarket | 3 | 0.17 |
| 0.35 liters of Coca-Cola in a kiosk | 5 | 0.28 |
| Baked goods per piece | 2 | 0.11 |
| Dinner for two people in a restaurant | 80 | 4.46 |
Getting Around
| What? | Price in EGP | Price in USD |
| --- | --- | --- |
| 60km (37mi) train ride in 2nd class | 18 | 1.00 |
| 14km (9mi) taxi driving in Hurghada | 25 | 1.40 |
| Microbus Alexandria | 1 | 0.056 |
| National ferry across the Nile | 1 | 0.056 |
| Bike hire per day | from 50 | from 2.79 |
Accommodation
| What? | Price in EGP | Price in USD |
| --- | --- | --- |
| Cheap double room per night | from 100 | from 5.58 |
| Good apartment per night | from 300 | from 16.74 |
Tours, Entrance Fees & Leisure
| What? | Price in EGP | Price in USD |
| --- | --- | --- |
| Snorkeling tour | from 180 | from 10.05 |
| Admission Karnak Temple (normal) | 120 | 6.70 |
| Admission Karnak Temple (Student) | 60 | 3.35 |
| Full body massage (60 minutes) | 230 | 12.84 |
| Tour to Abu Simbel from Aswan | from 150 | from 8.37 |
Since, as a tourist, you never know exactly whether you get change back or not, it is advisable to pay the exact amount. Therefore, you should first change bills above 50 pounds in larger supermarkets and always make sure that you carry enough coins with you.
Internet & SIM Card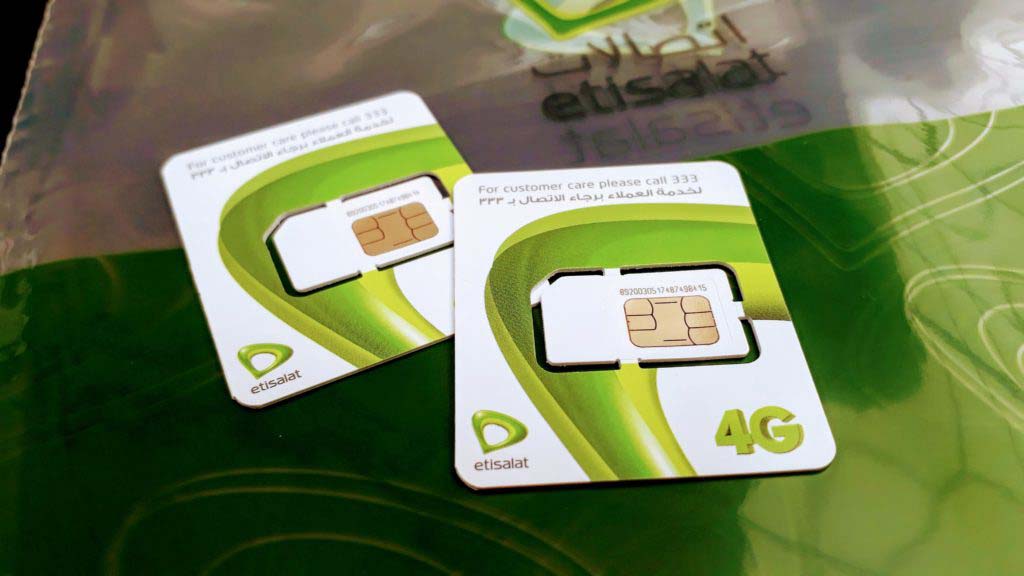 Internet in Egypt is a separate story. Although many accommodations now offer free Wi-Fi, the speed of the network is usually below one megabit per second. If you want or need to have Internet access on the go, you'll be pleased with the Egyptian SIM card prices: We paid 270 Egyptian pounds for two SIM cards with 8 gigabytes of data each. That's only 15 US dollars!
Since we were in Egypt for 9 weeks at a time, Etisalat's 3-months packages were the cheapest for us. These costs include a SIM card:
| Data volume | Price in EGP | Price in USD |
| --- | --- | --- |
| 8 GB | 135 | 7.53 |
| 14 GB | 205 | 11.44 |
| 25 GB | 350 | 19.53 |
| 45 GB | 565 | 31.53 |
However, if you only stay in the country for up to a month, we recommend buying a 10 Gigabyte Etisalat SIM card for 100 Egyptian pounds (about 5.58 US dollars). For normal use that should be enough! By comparison, in 2017 Germans used an average of around 850 megabytes per mobile connection per month.
In Hurghada you get the SIM cards at the Etisalat stand in front of Spinneys in the Senzo Mall. Do not forget to take your passport with you! (all information as of 09/2018)
Other Insider Tips
On almost all entrant fees, students under the age of 30 get a 50 percent discount. So don't forget your student card!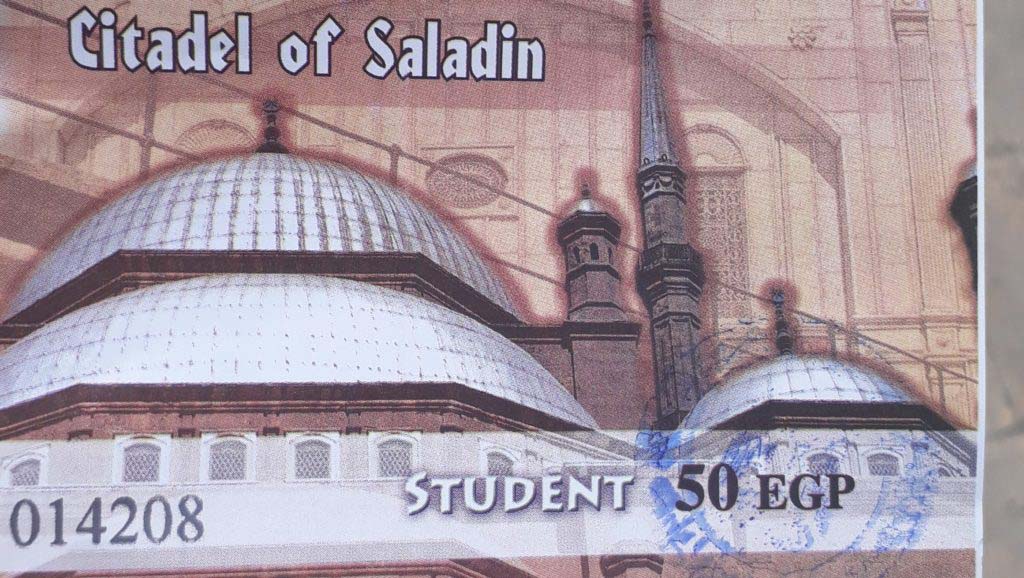 You can eat conveniently in Hurghada at El Tahrir (koshary) and Abo Adam (falafel, baba ganoush and foul). Both stores are right next to each other. Tasty falafel, baba ganoush and foul can be found in other cities at GAD.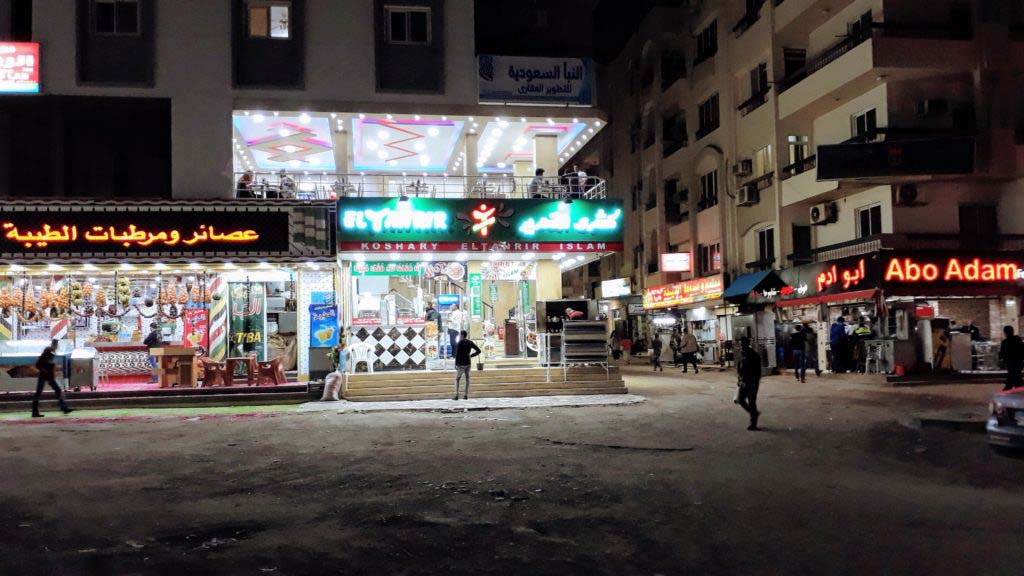 You can give your laundry a wash in Hurghada at the Zak Apartements (trousers, shirts and underwear for 2 EGP, sweater 5 EGP, jackets 8 EGP, socks 1 EGP).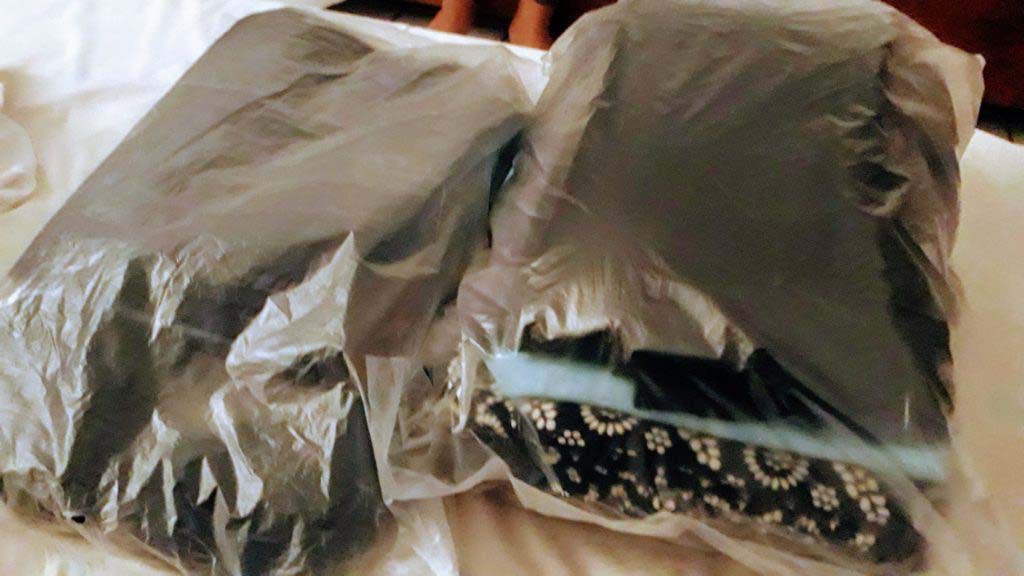 You can also find cheap and good tours from Hurghada at Zak Apartements.
To Abu Simbel you get only by plane or from Aswan in a convoy. For the tour we paid 150 EGP (about 8.37 US dollar) per person. We booked via WhatsApp, the number is +20 102 511 1063.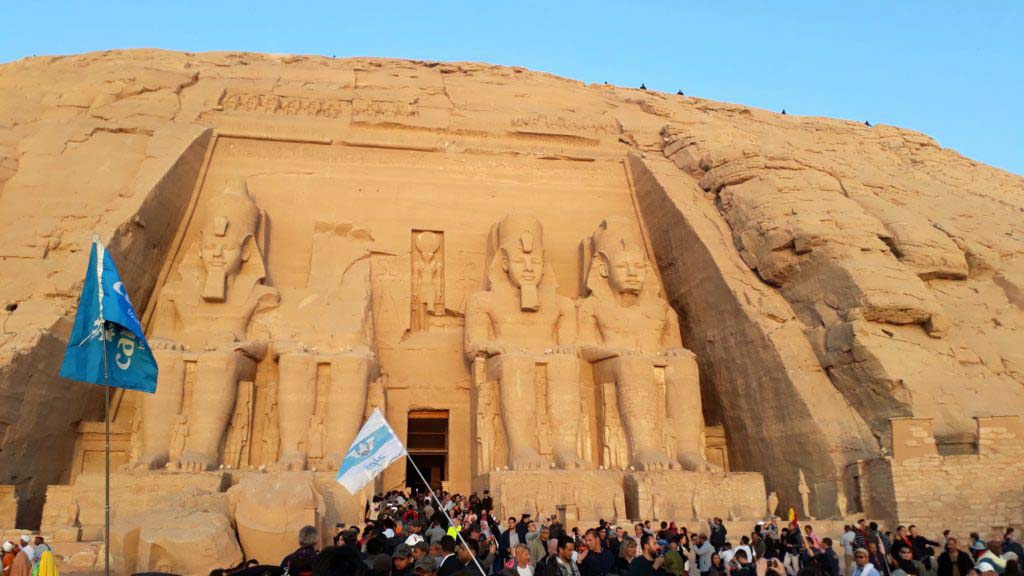 You shouldn't drink the tap water in Egypt, but it's okay to brush your teeth with it. Because of the heat, it is advisable to take cold water in a thermos bottle with you. We use the 1-liter bottles from FLSK.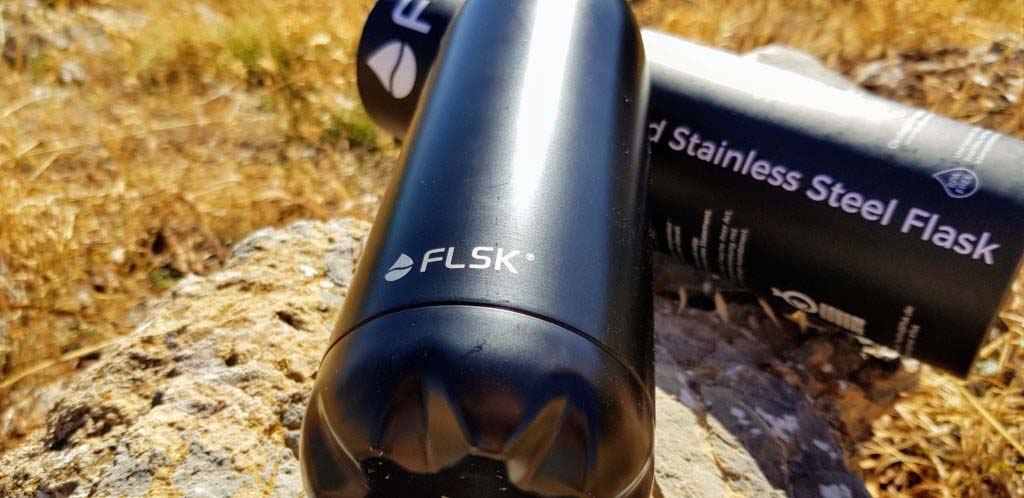 For those who intend to stay longer in Egypt: In Cairo there is an IKEA. 😉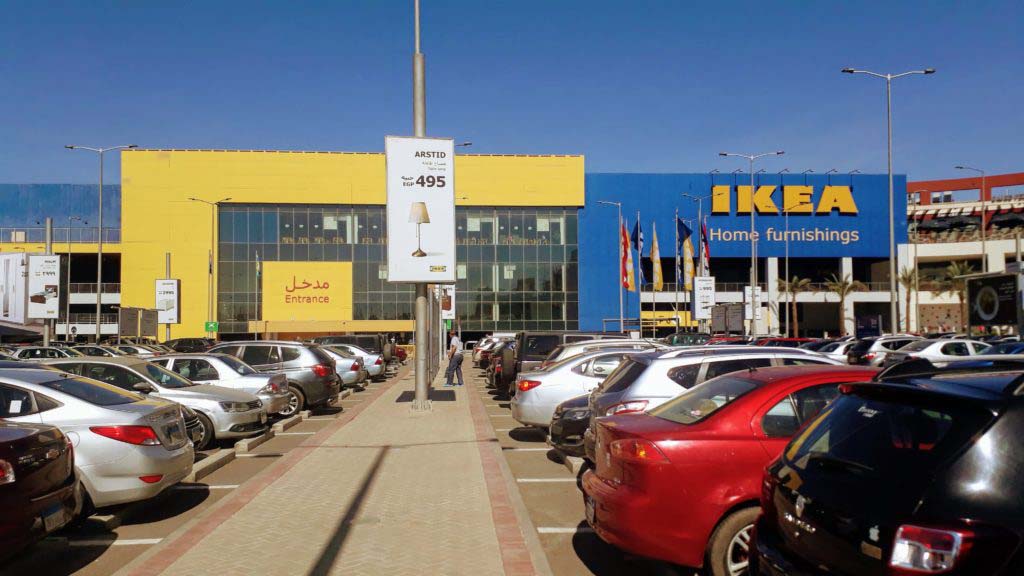 The official price is printed on the packaging of medicines (recognizable by "LE"). Don't let the pharmacy charge you a higher price!
These are all our summarized travel tips and information about Egypt. Do you have any other useful hints or experiences? If so, please write them in the comments so that others can benefit from them as well. Here, you'll get to an overview with all of our Egypt articles.
You might also be interested in: