IKEA: a company that, according to its own statements, cares about sustainability. This includes providing an environmentally friendly, healthy and affordable food offer. Therefore, the furniture giant from Sweden introduced already in 2015 a vegan version of the popular Köttbullar. In August of 2018, followed a vegan hot dog called Veggie Hot Dog. And for summer 2019, the Swedish chain has already announced on Instagram to offer a vegan soft ice cream, which is already being tested in some stores. Keep reading for learning which vegan products from the Swedish Food Market to take home with you.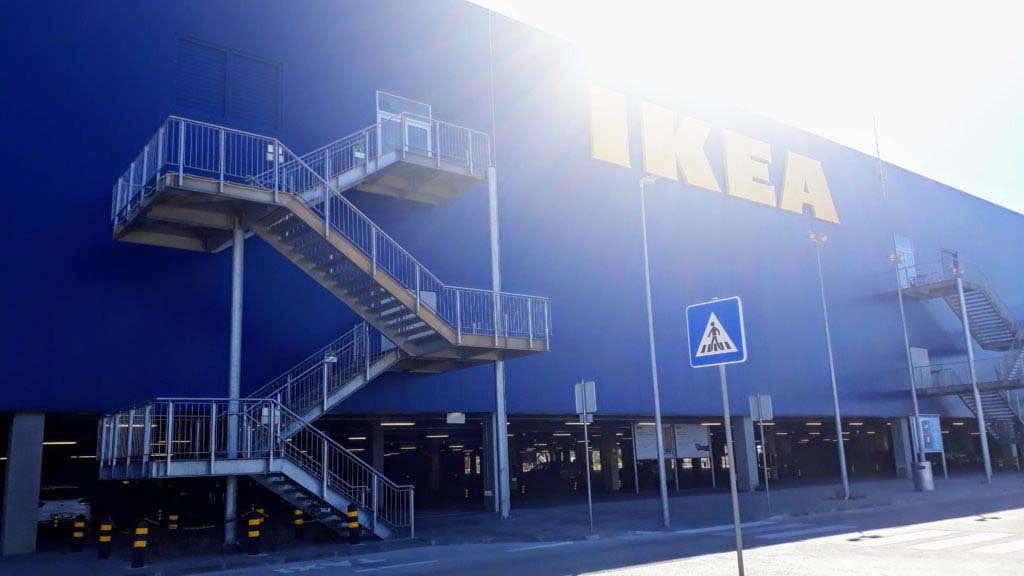 Vegan Food at the IKEA Restaurant & Bistro
Veggie Hot Dog

Veggie Hot Dog from IKEA

Vegan hot dog at IKEA in Portugal for 50 cents

Who hasn't done it? After staying way too long in the Swedish furniture store, where much more things ended up in the shopping cart than initially planned, one thing simply has to be the crowning glory: the compulsory hot dog at IKEA.

Vegetarians and vegans had to do without it for a long time – but not anymore! With the Veggie Hot Dog, IKEA has created a hot dog that is not only vegetarian but completely vegan in its recipe. The Veggie Hot Dog doesn't contain any animal ingredients, however, as a possible cross contamination with other foods in the processing or output line can't be excluded, the Veggie Hot Dog is officially advertised as a vegetarian product by IKEA.

By the way: After only two months, the European IKEA Bistros alone had already sold more than one million Veggie Hot Dogs!

Vegetable Balls

Vegetable balls at IKEA

In April 2015, IKEA introduced the vegetable balls, called Grönsaksbullar, in its branches worldwide. The company responded to an online petition by the animal rights organization PETA with over 25,000 signatories and opted for a recipe without animal ingredients. The balls named after the Swedish word Grönsak for "vegetable" are thus not just vegetarian, as originally planned, but actually vegan.

The motivation behind this can be read on the IKEA blog (unfortunately only in German, so roughly translated):

"This is the first step in offering a wider choice of healthier and more sustainable foods. The new product contains only vegetables and therefore has a lower carbon footprint than animal products."

Depending on the country, the vegan Köttbullar are served in the restaurant with various side dishes and sold in the Swedish Food Market under the names ALLEMANSRÄTTEN or GRÖNSAKSBULLAR as frozen good.

Fun Fact: Allemansrätten is the name of the "everyman's right" in Sweden.

Vegan Ice Cream

Soya heard about our new ice-cream flavour yet?We've now swapped our vanilla soft-serve with 100% plant-based, dairy and gluten-free Soya ice-cream! All part of our plan towards a more sustainable environment, one Soya ice-cream at a time.

Gepostet von IKEA am Mittwoch, 1. August 2018

Vegan soft ice cream at IKEA in Lisbon

In June 2018, IKEA Food Services announced on Instagram that they are currently working on a 100 percent plant-based version of the soft ice cream. The development has begun and the company aims to offer the alternative to dairy-based ice cream in IKEA Bistros in summer of 2019.

In early August, IKEA Malaysia posted a video on Facebook which announces a soy-based soft ice cream. Currently, you can buy the soy soft serve in Malaysia for the equivalent of 19 eurocents in the IKEA Bistros. In Lisbon, on the other hand, a vegan soft ice cream with strawberry-banana flavor is being tested.

We are curious to see what exactly we can look forward to in summer 2019!

Plant Milk

Plant milk at IKEA in Spain: There is soy, almond and oat milk available

In addition to free coffee thanks to the IKEA Family Card, there is plant milk available in many branches in Spain, and in some cases even several varieties! So go ahead and ask in your IKEA store for an alternative to cow's milk. At best, they have some there. At worst, you'll increase the demand. 😉
Vegan Products in the IKEA Swedish Food Market
After an extensive IKEA shopping tour, a trip to the Swedish Food Market should not be missed. There, you will find many products that are partly obviously and partly less obviously vegan.
These products from the IKEA Swedish Food Market are vegan:
OATLY oat milk in the flavors Orange-Mango, Chocolate, Barrista Edition or Natural
ALLEMANSRÄTTEN or GRÖNSAKSBULLAR vegetable balls, frozen
POTATISCHIPS SALTADE chips, salted
POTATISCHIPS GRÄDDFIL & LÖK cream and onion chips
KEX wholegrain biscuits
RÖSTI potato fritters, frozen, gluten-free
MUNSBIT oat smoothie, apple pear or black currant blueberry
MUNSBIT nut mixes in the varieties nuts/berries/raisins, almonds or cashew nuts
MUNSBIT fruit snacks, apple-strawberry or apple-blueberry
SJÖRAPPORT vegan caviar substitute made from seaweed, black or red
ROSTAD LÖK roasted onions
PAJMIX RABARBER & HALLON rhubarb and raspberry crumble, frozen
KAFFEREP cookies with raspberry filling, ginger thins, ginger thins with almonds, cookies with almonds or oat biscuits
LÖRDAGSGODIS jellies, sour or sweet
CHOKLAD MÖRK 70% dark chocolate 70%, UTZ certified
MARSIPAN marzipan
MÜSLI muesli with berries
VINTERSAGA gingerbread dough, frozen
SYLT HJORTRON cloudberry jam
SYLT LINGON lingonberry preserves, organic
SYLT BLÅBÄR blueberry jam
SYLT JORDGUBB strawberry jam, organic
SYLT HALLON & BLÅBÄR raspberry and blueberry jam, organic
MARMELAD APELSIN & FLÄDER orange- and elderflower marmalade, organic
KNÄCKEBRÖD DILL crispbread with dill
KNÄCKEBRÖD RÅG rye crispbread
KNÄCKEBRÖD FLERKORN crispbread multigrain
BRÖD TUNNBRÖD soft thin bread, frozen
BRÖD MJUKKAKA soft wheat bread, frozen
BRÖDMIX FLERKORN multigrain bread baking mix
SKORPOR FULLKORN whole grain crisprolls
SKORPOR KARDEMUMMA cardamom crisp rolls
KETCHUP tomato ketchup
SENAP MILD mild mustard
SENAP GROV whole-grain mustard, organic
SÅS SENAP & DILL mustard and dill sauce
We are very happy that the Swedish furniture store has recognized the potential and is following up on the demand for plant-based alternatives. We are curious what will follow in the coming weeks, months and years. Because IKEA seems to have great plans:
😉
You might also be interested in: