Yes, there are elephants even in Nantes. Or at least one. Keep on reading.
After a good breakfast (including vegan cheese, boulettes and chocolate hazelnut pudding from Auchan), Ikea and swimming at the Piscine Victor Jara (by the way, we use www.guide-piscine.fr for all swimming pool info in France), we started our Nantes Sightseeing at the Machines de l'île, an exhibition project founded by François Delarozière and Pierre Orefice and opened in 2007.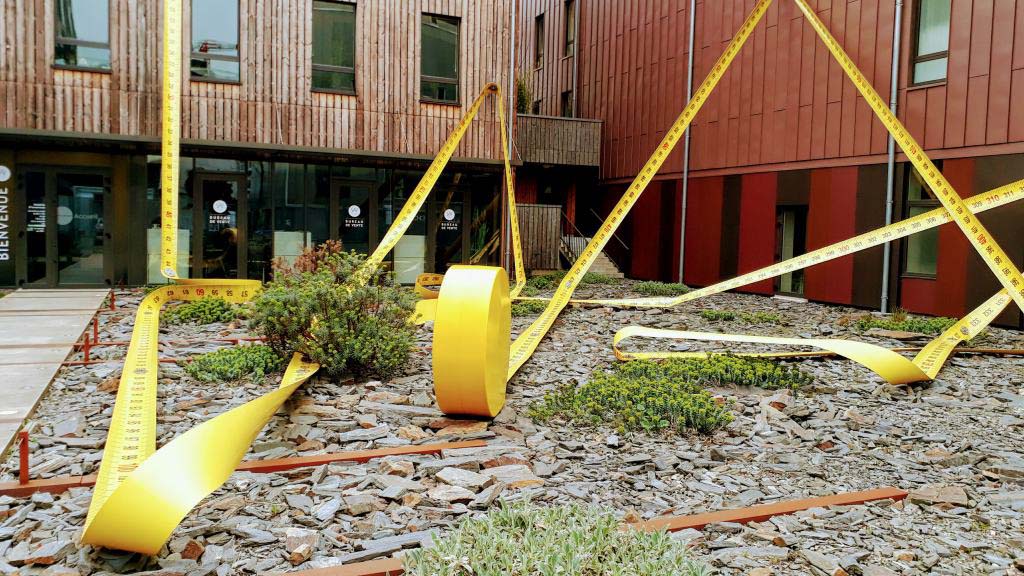 La Machine is a association of artists, engineers and craftsmen, who has been building large mechanical objects, designed by Delarozière, since 1991 and picks up ideas from Jules Verne, Leonardo da Vinci and the industrial history of Nantes. The largest object is Le Grand Éléphant: 12 meters high, 8 meters wide and 21 meters long, consisting of 48.4 tonnes of steel and wood with a metal frame structure which requires 2,000 liters of hydraulic oil. Powered by 450 HP and 62 cylinders (including 46 hydraulic, 6 pneumatic and 10 gas cylinders), it reaches a speed of 1 to 3 km/h and can transport up to 50 people at the same time.
We had previously read about the existence of the great elephant, but didn't know that it could also move. So we were quite astonished when we and the other people were shooed away to make way for the even trumpeting and water splitting pachyderm. At the same time, he fluttered his eyelashes and his huge ears and while doing so looked like a real elephant.
Then we trudged through the full city center to Pita Pit. We already got to know and love the vegan-friendly fast food chain from Canada in Rennes. And so we tried another vegan option here, namely the "meat" balls made of soy. Once again it tasted really good. This time, there was even a chia cocos pudding with red berries, very yummy!
Then we set out to explore Nantes. Past the Place Royal and the Basilique Saint-Nicolas, we came to the caste Château de ducs de Bretagne. As the name implies, it housed the Breton dukes from the 13th century, before becoming the property of the French kings of Brittany in the 16th century. Since 1840 it has been classified as a "monument historique".
Afterwards we took a look at the Cathedral of Nantes, Cathédrale Saint-Pierre-et-Saint-Paul. With a height of over 38 meters, it has the fourth highest vault in France. Across the Maquis-de-Saffré square, we reached the Île de Versailles, which however was already closed due to the time. So we cycled back to the car and drove on to La Roche-sur-Yon where we spent the night.
More impressions:
You might also be interested in: