In the capital of French Brittany, about 63,000 people or nearly a third of the almost 215,000 inhabitants, are registered in one of the numerous academies. The low average age is noticeable: The city shows itself young and hip with many shopping centers, a beautiful old town, relaxing parks and a lot of educational facilities, including the Université Rennes 1 (Natural Sciences) and Université Rennes 2 (Humanities).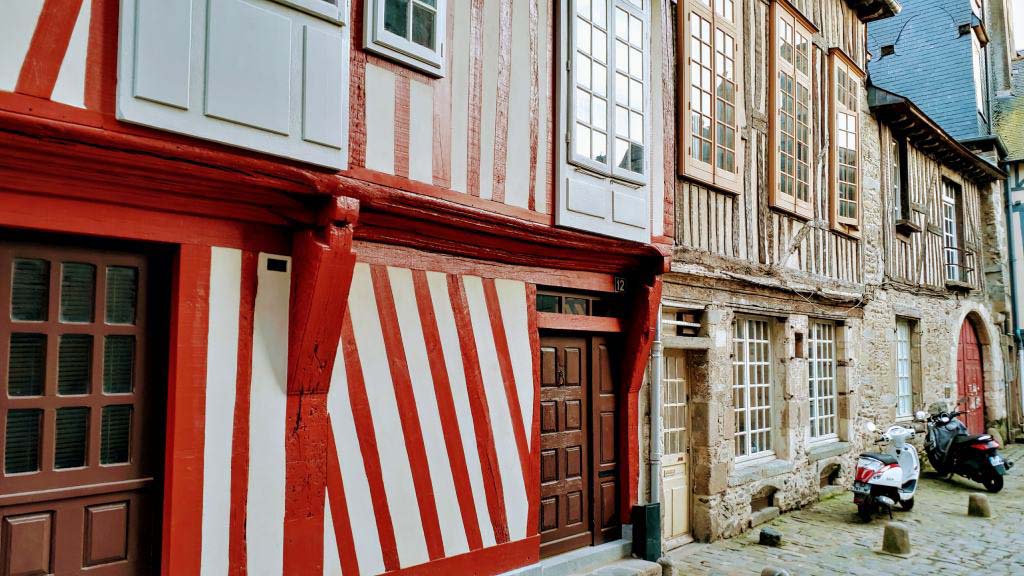 After seeing the Mont Saint-Michel in the morning, we went on to Rennes and there again first to Ikea.
We started our city tour in the afternoon at the centrally located Pita Pit, whose concept is similar to that of Subway: First you choose your pita (whole grain or white flour), then the main filling (in our case falafel), dips (e.g. hummus and/or guacamole), then all kinds of salad and vegetables and finally a sauce (vegan is, for example, the Thai and Barbecue sauce).
Particularly positive we noticed that there are separate grills for meat and vegetarian dishes. Also the vegan options are mostly marked and explained by the well-informed staff. In addition, we had an unfiltered, regional and organic apple juice and pineapple for dessert. Everything was very tasty and satisfied us well.
As now there was nothing to stop the sightseeing, we first biked to the Parlement de Bretagne, then to the opera and town hall of Rennes and finally to the Palais du Commerce. By the good weather, the city center was quite crowded and we noticed how young most people are here. Teenagers and students walked past us in swarms, chattering excitedly.
We continue to the Cathédrale Saint-Pierre de Rennes, which is surrounded by old half-timbered houses and small alleys. Since we still had some time until the sunset, we cycled to the beautiful Parc du Thabor.
Passing the swimming pool Piscine Saint-Georges (built between 1923 and 1926) and the National Theater of Brittany, we went to the Espace des Sciences Science Museum, which already looks impressive from the outside. Since it was already getting dark, we made our way "home" to our car and then we went on to the next city, Nantes.
Rennes really surprised us. So the capital of Brittany was not really known to us before and if it had not happened to be on our way, we might never have seen it. But it is really beautiful and its ambience pleasantly "fresh" and comfortable at the same time. A city in which you can definitely stay longer.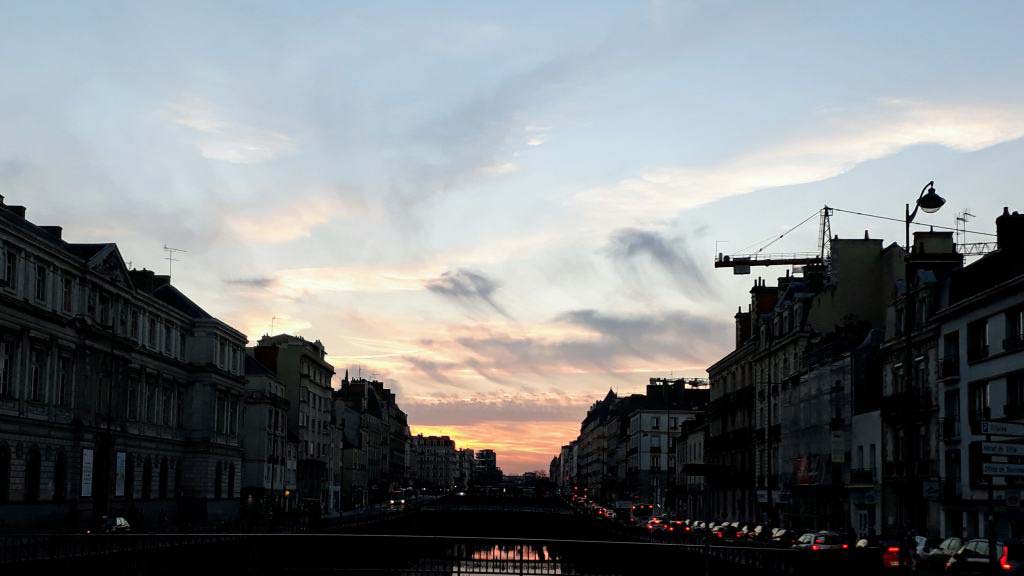 More impressions of Pita Pit: