Gigia during the Middle Ages and Roman times became Gijón (Spanish) or Xixón (Asturian). Today, the industrial city with one of the main ports of the Spanish north coast, is the economic center of Asturias and also is considered the capital of the Costa Verde.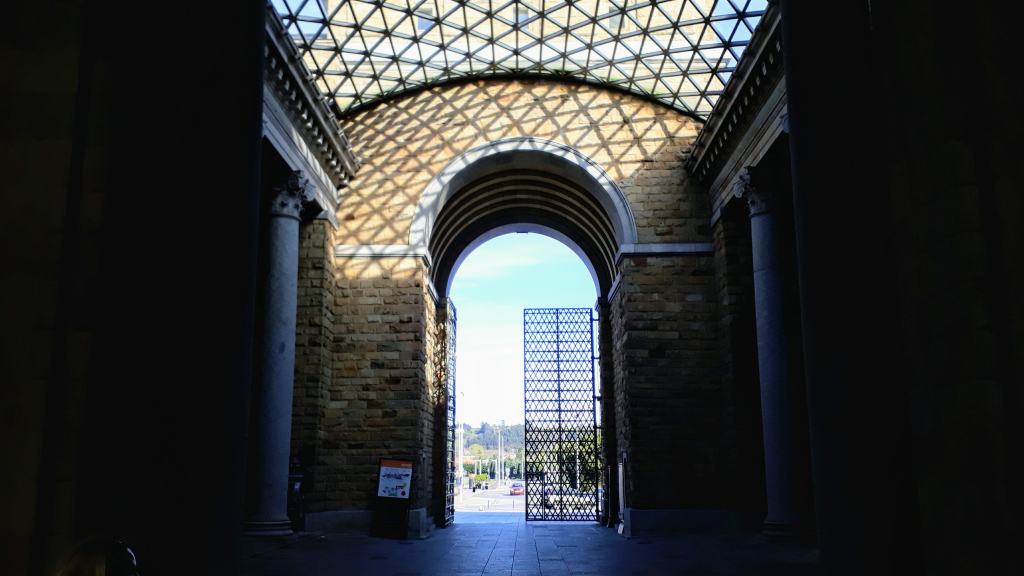 Before we reached the center of Gijón, we came across the Universidad Laboral de Gijón (about five kilometers east), which we could already see from far away. Built between 1946 and 1956, it is the most important architectural work of the 20th century in Asturias and with 270,000 square meters of base area the largest building in Spain. In 2016 it was declared cultural heritage.
The next day, after we had lingered at the picnic tables in front of Decathlon and tried out the test hammock, we headed to the beach, but found only at the Parque del Rinconín free parking. Therefore, we first looked at the Monumento a la Madre del Emigrante, before we enjoyed the beach Playa de San Lorenzo and the sea.
When we had cooled down again in the shade of the palm trees in the Parque del Rinconín, we cycled along the sea to the old town of Gijón, which is mostly on a small peninsula. Past the Iglesia de San Pedro Apóstol, we scrambled up the hill Cerro de Santa Catalina.
There we enjoyed not only the good view, but also the sculpture Elogio del Horizonte (Spanish for "Praise of the horizon") by the Basque sculptor and author Eduardo Chillida, whose works we had already met in his birthplace San Sebastián. The artist, who is one of the most important sculptors of the 20th century, is well-known for his large sculptures with space-gripping structures.
Through an archway we came from Plaza Mayor to Plaza del Marqués with the Palacio de Revillagigedo and the adjacent Colegiata de San Juan Bautista. The Plaza del Marqués is open to the Puerto Deportivo (marina).
For dinner we went to the Green Zone Bio bar, which provides not only food and drink, but also runs a small wholefood shop and is also dog friendly. We had two very tasty smoothies and the "fast good" hotdog and burger which we enjoyed in the cozy atmosphere of the bar. Anyone traveling in Asturias should definitely pay a visit here!
We like the bike-friendly city on the Spanish north coast. We were particularly surprised and impressed by the Universidad Laboral de Gijón, which we had not heard of before, and only discovered by chance. Its splendor is definitely worth a visit!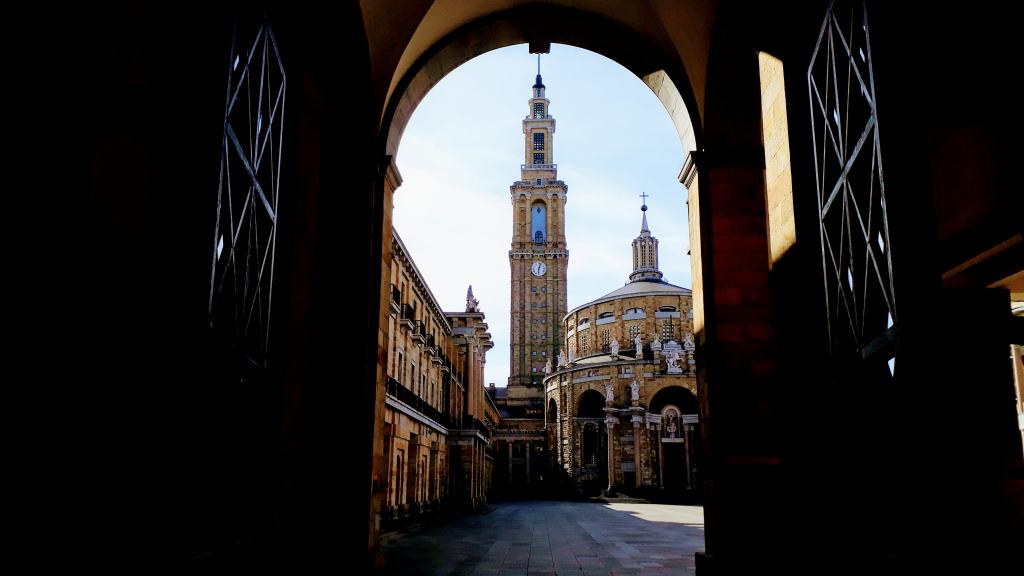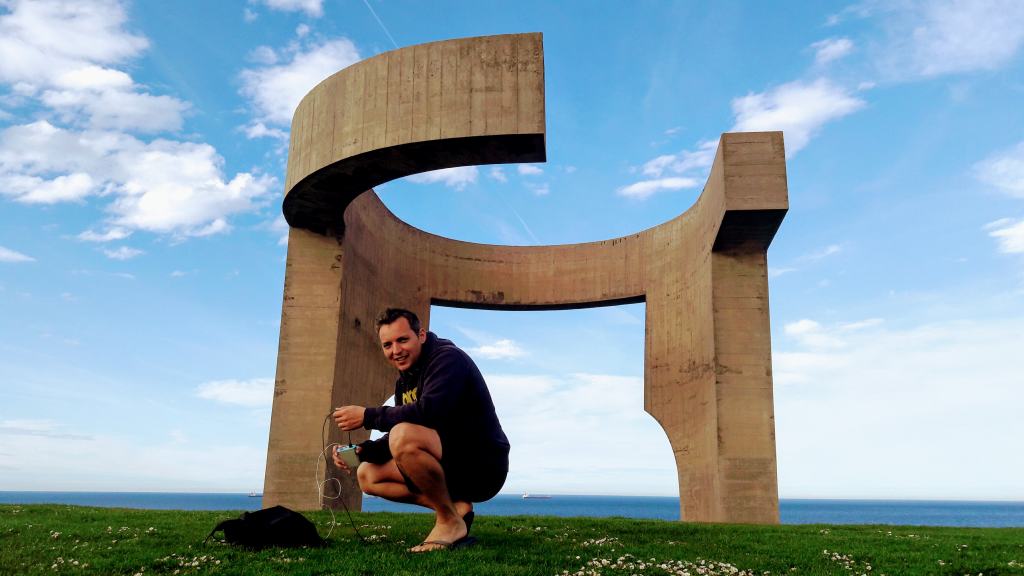 More impressions: