The Casa de Reposo La Perezosa is the perfect place to relax with the "lazy ones", how they call themselves, in the 27-man village in the Picos de Europa National Park. They offer an eco-friendly holiday with healthy food, yoga, meditation, hiking, spa and much more.
The week-long Lazy Week Program leaves nothing to be desired. All information and prices can be found on their homepage and on the Facebook page. The next dates are in June and September, all other you will find here in the future as well. The owners Lore and Juan are vegetarians, but also vegan food is no problem because almost all of their food is vegan anyway and the chef is vegan as well.
The centuries old, renovated guest house made of wood and stone features, among others, five large bedrooms, a dining room which comfortably sits 24 guests, a relaxing living area with a fireplace, books, music and tea, a 50 square meter yoga and multi-activity studio (to be substituted by the great outdoors when the weather permits), a natural therapy and physiotherapy clinic, an aqua, spa and hydro-massage area, a fully-equipped kitchen full of goodies, as well as a lush, outdoor swimming pool in the 800 square meter garden, wich is home to a selection of home-grown medicinal plants, lots of grass, generous fruit trees and shady hammocks that offer respite from the sun. The area is also barrier-free and there is a games corner and outdoor ping pong table.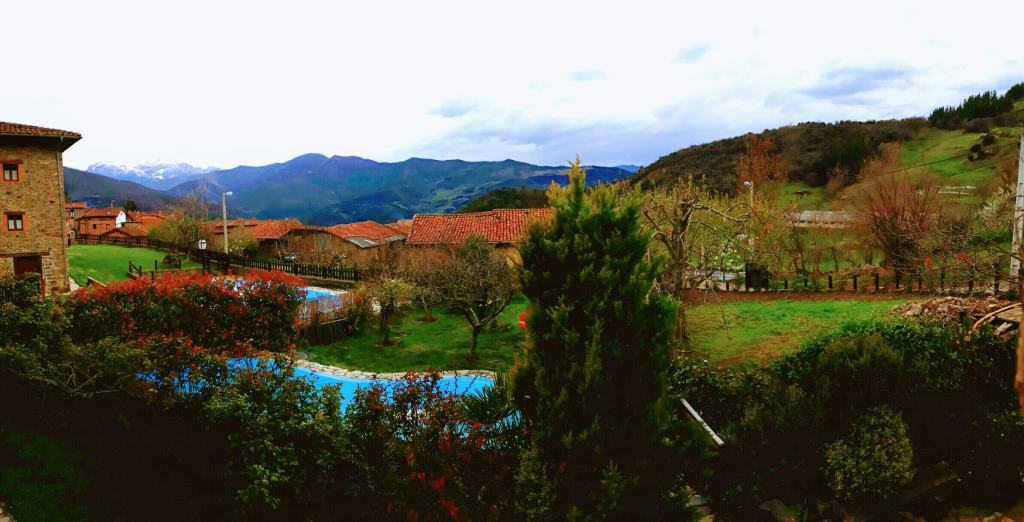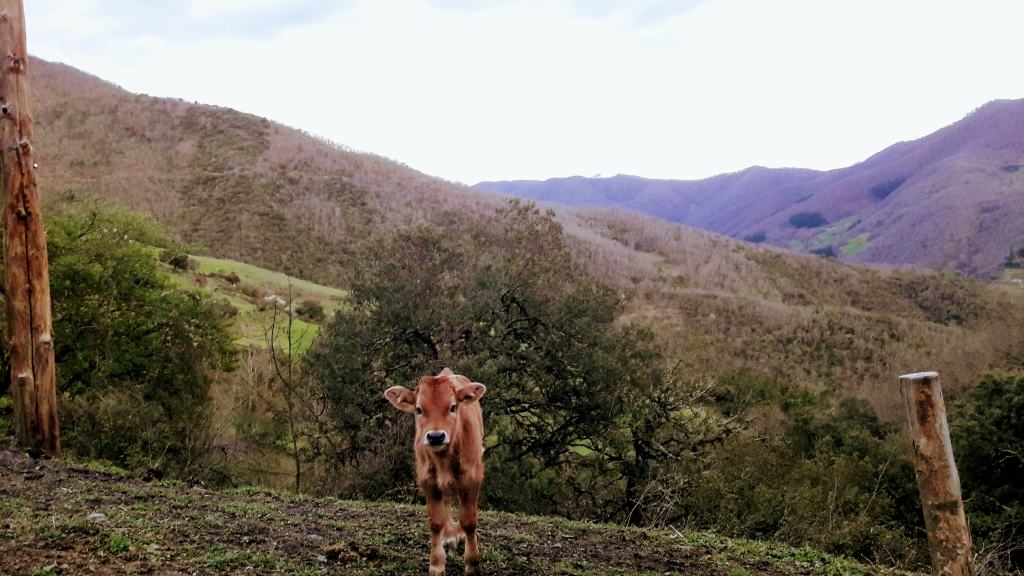 We were there for two nights outside the retreatment weeks and were welcomed with open arms and a cup of tea. We benefited from the spectacular area in the second largest national park of Spain and admired not only the high mountains, but also the medieval municipality of Potes, the monastery Santo Toribio de Liébana and the pre-romanesque mozarabic church of Santa María de Lebeña. But more about that in the next post.