The center of the old fishing village, which is also located on the Camino de Santiago de la Costa, was declared Cantabrian cultural property in 1987. With the snow-capped Picos de Europa mountain range in the background, it is considered one of the most picturesque villages on the Cantabrian coast.
---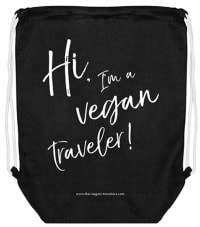 Self-Promotion
You want to show on your travels that you live vegan? You want to meet other vegan travelers? You would like to get to know vegan locals in other places, who will show you their city? If so, show it with the gymbag of our vegan travel community that you are a VEGAN TRAVELER!
Here you'll get more information. To order your gymbag, please send us a message.
---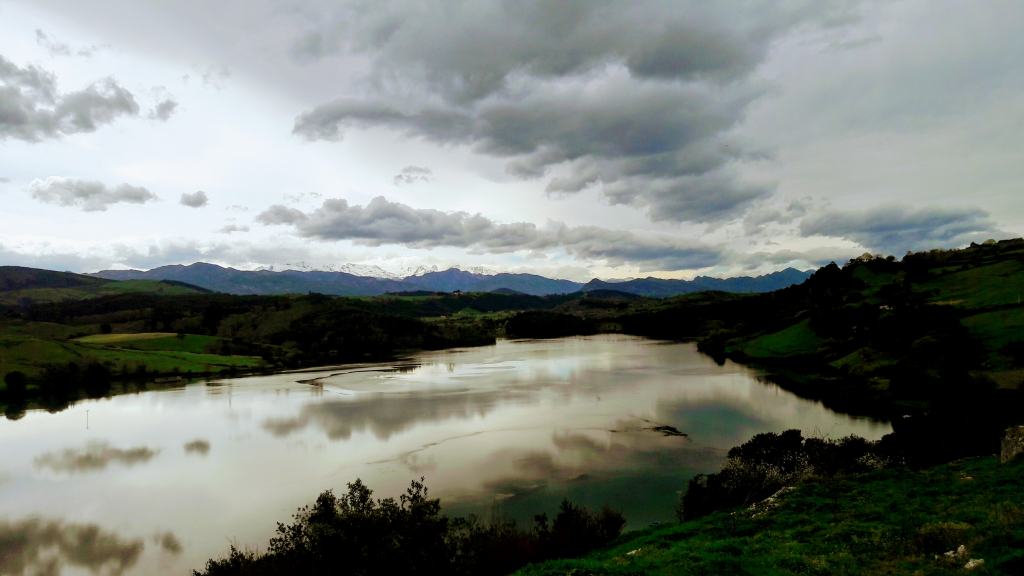 To be seen there is the church of Santa Mar├şa de los ├üngeles, built between the 13th and 16th century, a castle and the remains of the city wall. Another characteristic of the municipality are the bridges, such as the 600-meter-long Maza Bridge with its 28 arches built in the 16th century by order of the Catholic Monarchs, or the Parral Bridge, dating from the 18th century.
Anyone who gets better weather than us will probably also appreciate the many beaches (Fuentes, Oyambre, Maza, Rosal/Tostadero, Mer├│n and Gerra).
More impressions: