The Canary Islands, also known as the Islands of Eternal Spring due to their year-round mild climate, are among the most popular holiday destinations in the world. However, apart from the weather and their volcanic origin, they have little in common, because each of them has its own charm. As much as the islands differ from one another, the more diversified is it to visit them all. For those who don't have that much time, here's a comparison.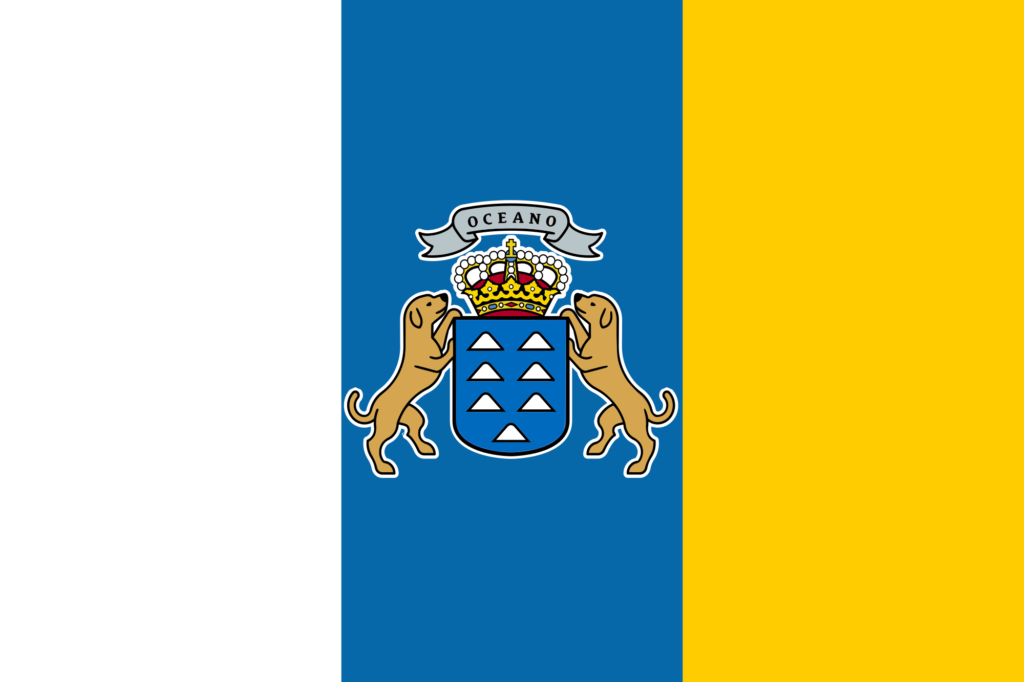 The Canaries are composed of the seven main islands with their own island administration (Tenerife, Fuerteventura, Gran Canaria, Lanzarote, La Palma, La Gomera and El Hierro), another inhabited island (La Graciosa) and five uninhabited islands. Politically they belong to Spain, geologically to Africa and biogeographically to Macaronesia. 2,108,121 people live on the islands of volcanic origin. In addition, the largest canary island of Tenerife houses the 3718 meter high Pico del Teide, which is not only the highest mountain in the Canary Islands, but also the highest peak in Spain.
Formation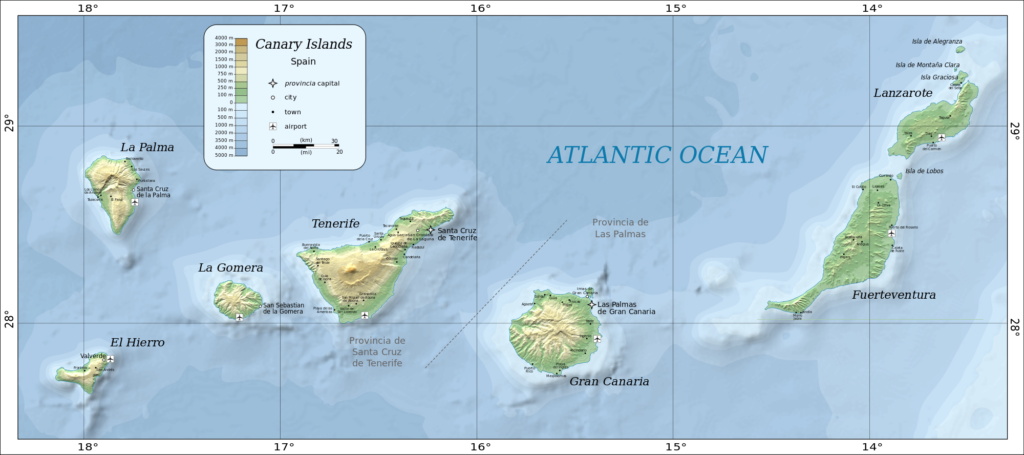 The emergence of the Canary Islands dates back to a series of submarine eruptions 36 million years ago and has gone through four phases. Each island has its own history. Only Lanzarote and Fuerteventura have undergone a similar geological history. For thousands of years, they were connected during the low water level in the cold periods to a single island and even today they are separated by an only about 40 meters deep and about 10 kilometers wide strait.
With 22 million and 15.5 million years, they are the oldest of the Canary Islands. After them, Gran Canaria was formed about 14.5 million years ago, followed by Tenerife about 12 million and La Gomera about 11 million years ago. The "babies" of the archipelago are La Palma and El Hierro: They are only 2 million and 1.2 million years old.
Tenerife – the Versatile One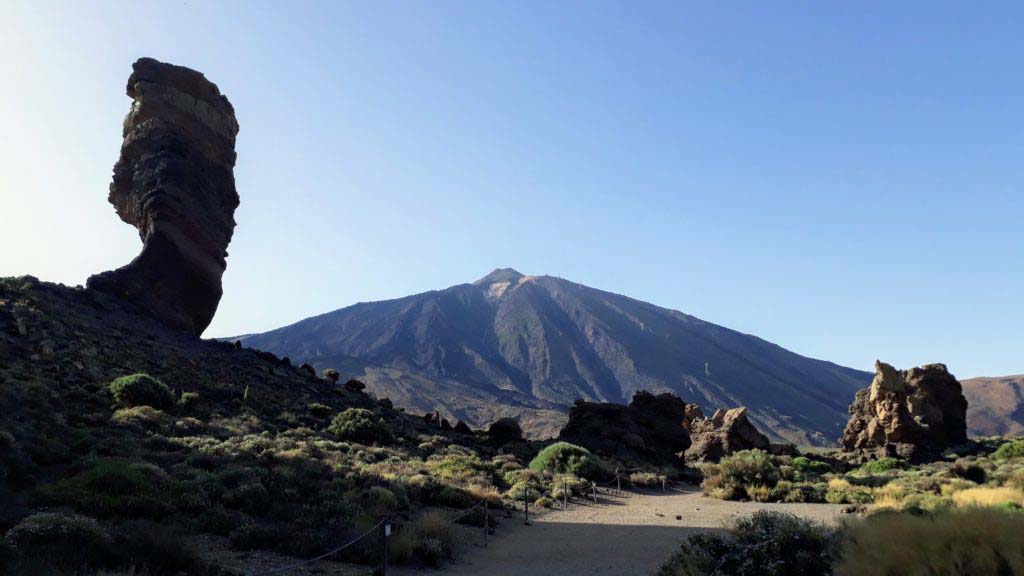 Tenerife is not only the largest Canary Island, but with about 888,000 inhabitants also the most populated island of Spain. With its modern capital Santa Cruz de Tenerife, the UNESCO protected Teide National Park, the mountains of Teno and Anaga, the touristy south, natural and artificial sea water swimming pools, many small and large towns and a lot of sandy beaches, in our opinion it is also the most versatile the Canary Islands. Thanks to a variety of official hiking routes, it is also great for walking, hiking and climbing.
The Main Sights in Tenerife
Teide National Park (UNESCO World Heritage Site) with Pico del Teide (3718 meters), Roques de García and Caldera de las Cañadas
Capital Santa Cruz de Tenerife with Auditorio de Tenerife, Parque Marítimo César Manrique and Plaza de España
Anaga Mountains (UNESCO Biosphere Reserve)
Teno Mountains with Masca Gorge, Los Gigantes and Punta de Teno
Drago Milenario and Cueva del Viento in Icod de los Vinos
Old town of La Laguna (UNESCO World Heritage Site)
Seawater swimming pool Lago Martiánez in Puerto de la Cruz
Playa de Las Teresitas near San Andrés
Charco de La Laja at San Juan de la Rambla
Old Town and Jardines Victoria in La Orotava
Ghost Town of Abades
Pyramids of Güímar
Basilica of Candelaria
Playa de las Américas, the tourist center of the south of Tenerife
Garachico with Castillo de San Miguel, seawater swimming pool, Iglesia de Santa Ana and former monastery San Francisco
Buenavista del Norte with Iglesia Nuestra Señora de Los Remedios
Map of Tenerife
Video of Teneriffa
Our Blog Posts about Tenerife
How do I get to Tenerife?
Tenerife has two airports: the older Tenerife North Airport (TFN), which is nowadays mainly used for cargo and flights between the Canary Islands, and the international Tenerife South Airport (TFS), fully named Aeropuerto de Tenerife Sur Reina Sofía.
In addition, several ferry companies connect Tenerife with the other Canary Islands of La Gomera, El Hierro, La Palma, Gran Canaria, Lanzarote and Fuerteventura. Naviera Armas and Trasmediterranea also operate ferry services from Tenerife to Huelva and Cádiz on the Spanish mainland.
Impressions of Tenerife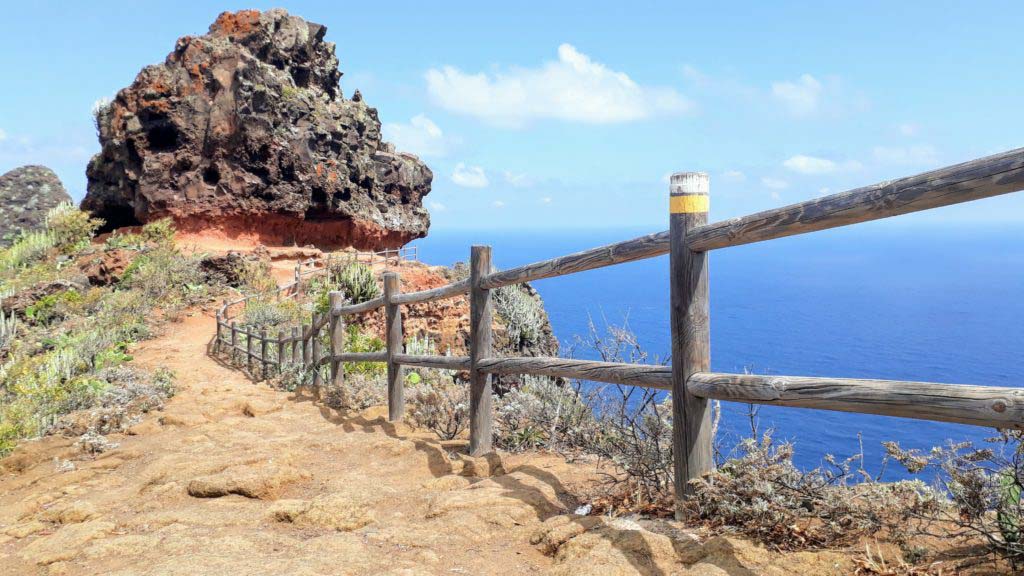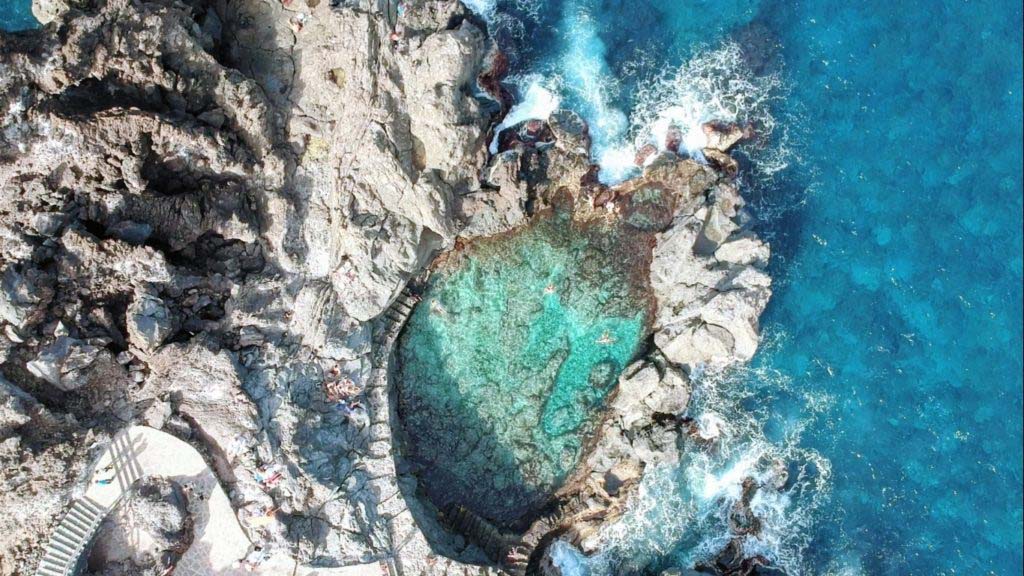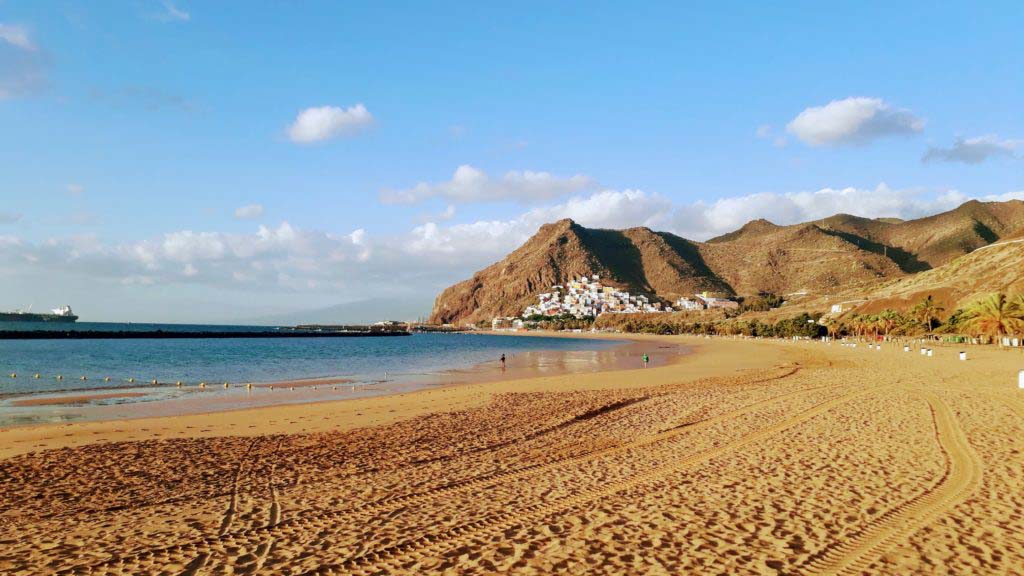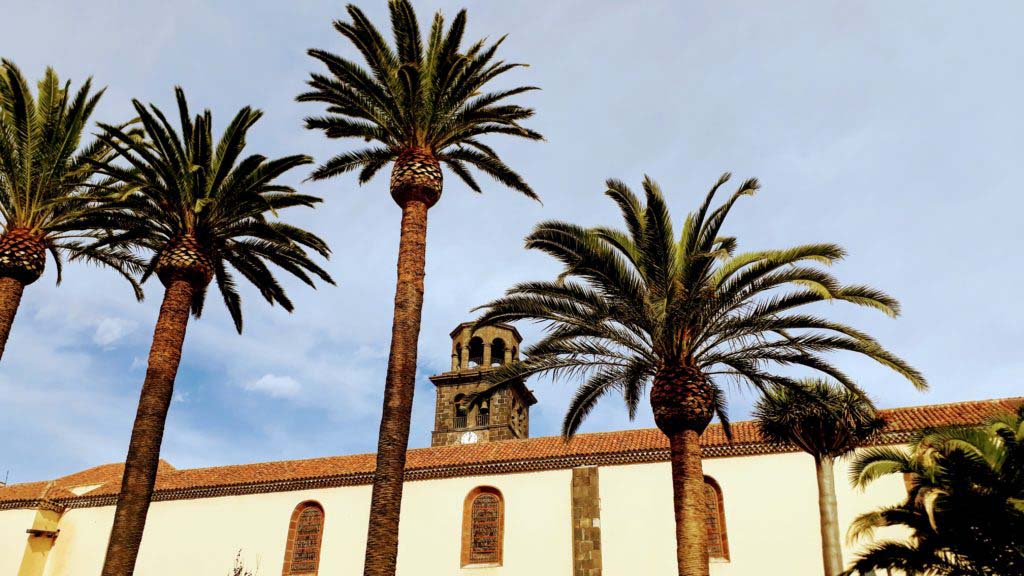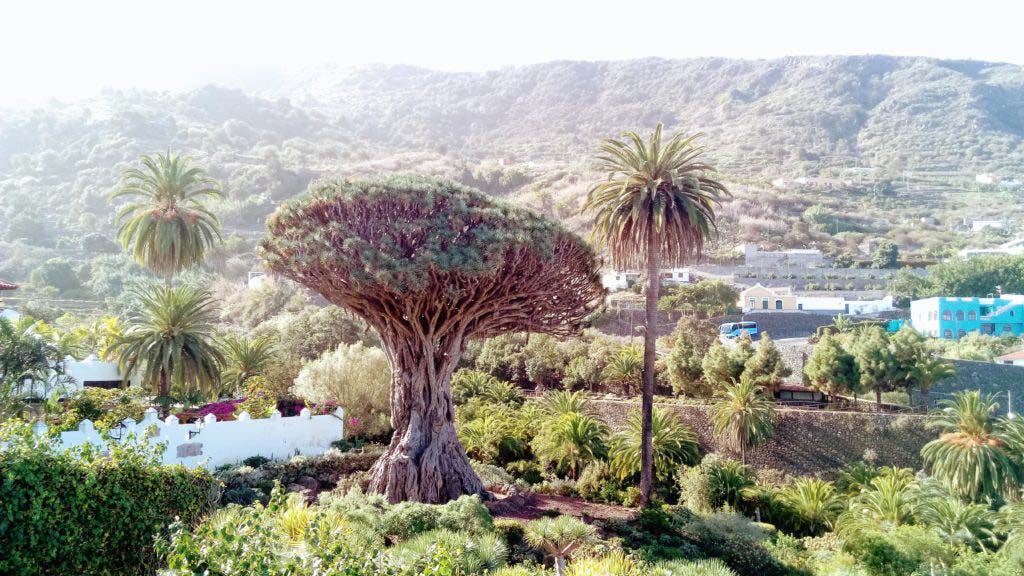 ---
Fuerteventura – the Sandy One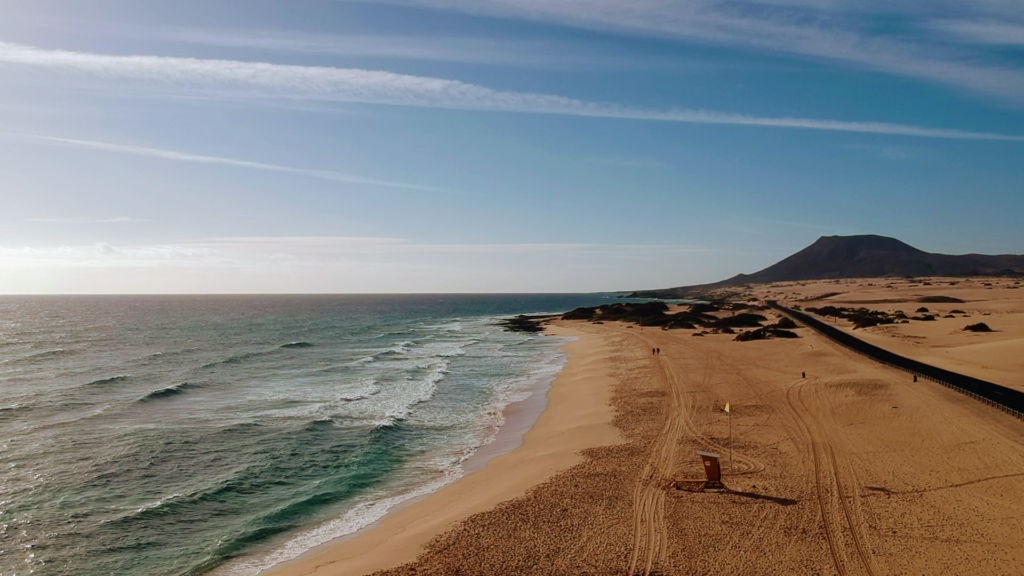 With almost 1700 square kilometers of island area Fuerteventura is the second largest of the Canary Islands in terms of area, however, it is only sparsely populated. Here you will find mainly sandy beaches and the Parque Natural de Corralejo under nature protection with large shifting dunes. In addition, there is almost always a strong wind blowing. The oldest island in the Canary archipelago is therefore particularly popular with surfers on the west coast, windsurfers in the north and kitesurfers on the east coast.
The Main Sights in Fuerteventura
Dune park Parque Natural de Corralejo
Corralejo, the tourist center of Fuerteventura
Jandía peninsula with Morro Jable, Playa Cofete and Villa Winter
Capital Puerto del Rosario
Former capital Betancuria
Viewpoint Mirador De Morro Velosa, designed by César Manrique
Fishing village Ajuy with the bay Caleta Negra, where once pirates hid their prey in the caves
Surfing spot El Cotillo with the lighthouse Faro de Tostón
La Oliva with the Iglesia de Nuestra Señora de la Candelaria and the Cultural Center Centro de Arte Canario
Lighthouse Faro de la Entallada with observation deck Mirador de la Entallada
Salt extraction plant and museum Salinas del Carmen
Astronomical viewpoint of Sicasumbre
Archaeological site of Atalayita
Map of Fuerteventura
Video of Fuerteventura
Our Blog Posts about Fuerteventura
How do I get to Fuerteventura?
Just south of the capital Puerto del Rosario is the international Fuerteventura Airport (FUE). There are both scheduled and charter flights to many countries in Europe as well as regional planes to the neighboring islands.
From the port of Puerto del Rosario there are ferry services to Gran Canaria, Tenerife, Lanzarote and to the south of Fuerteventura to Morro Jable and to Huleva on the Spanish mainland. From Corralejo there is an hourly ferry to Playa Blanca on the northern neighboring island of Lanzarote (journey time: 30 minutes). From Gran Tarajal there are ferries to Gran Canaria and from Morro Jable to Gran Canaria and Tenerife.
Impressions of Fuerteventura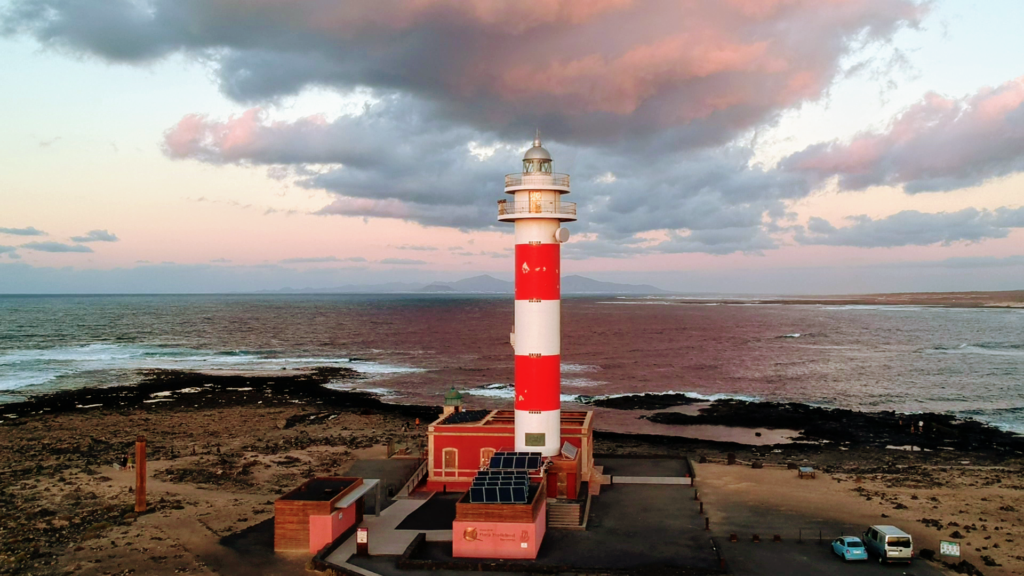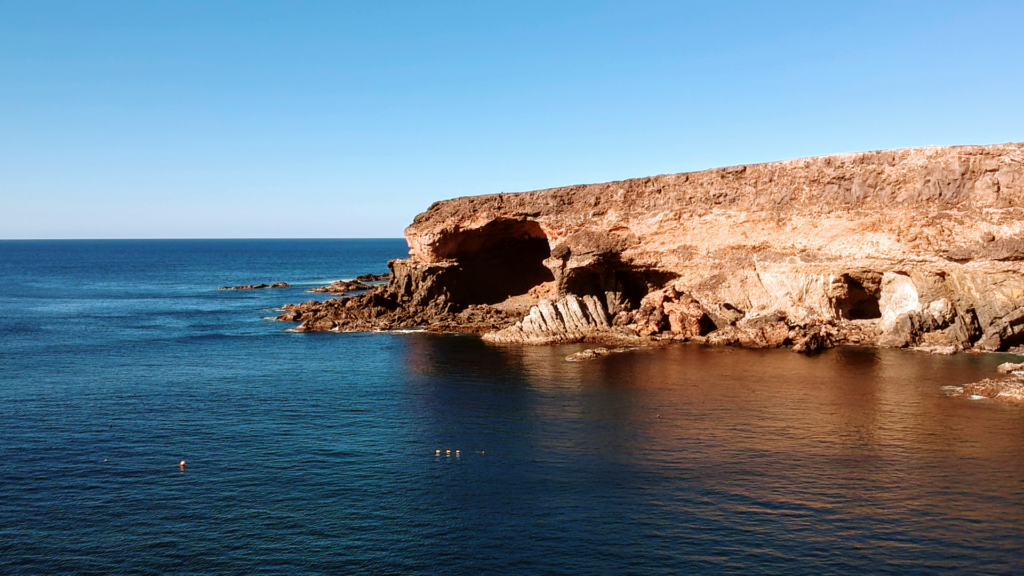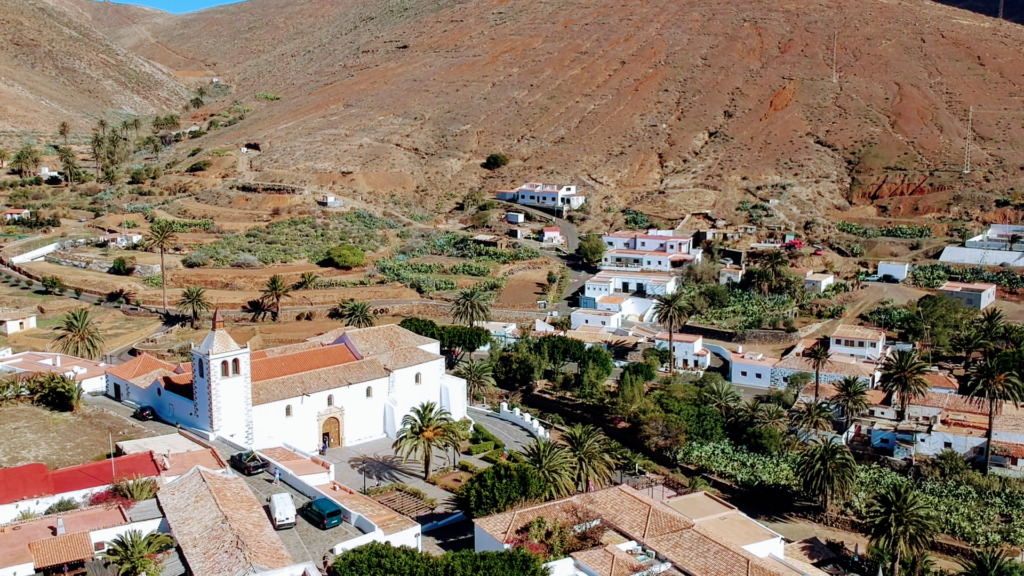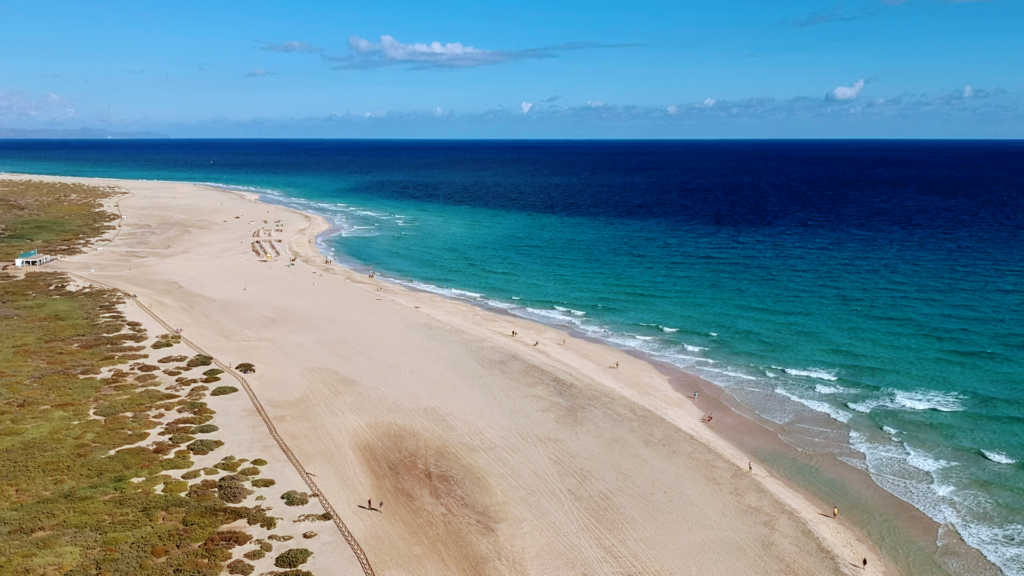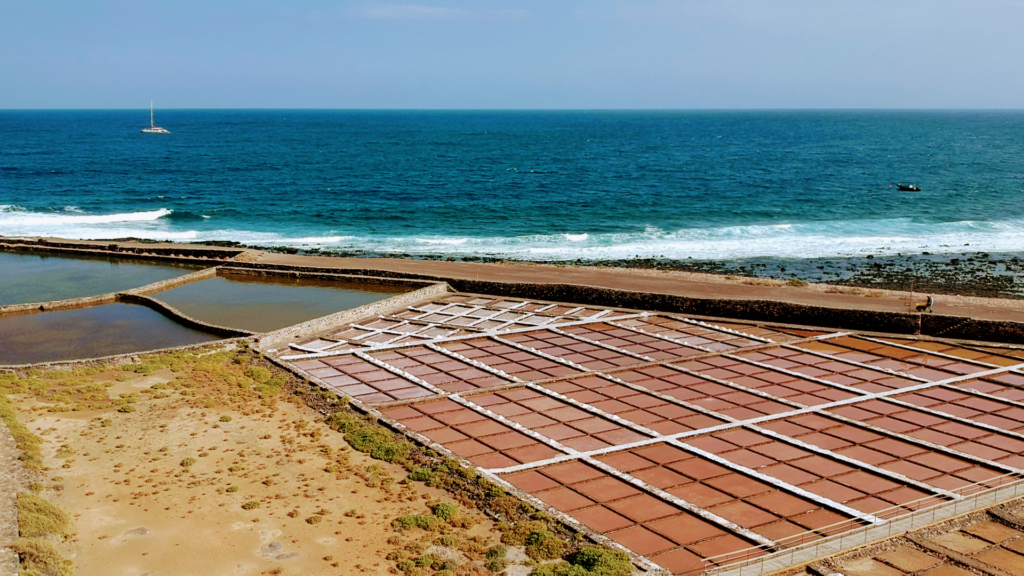 ---
Gran Canaria – the Vibrant One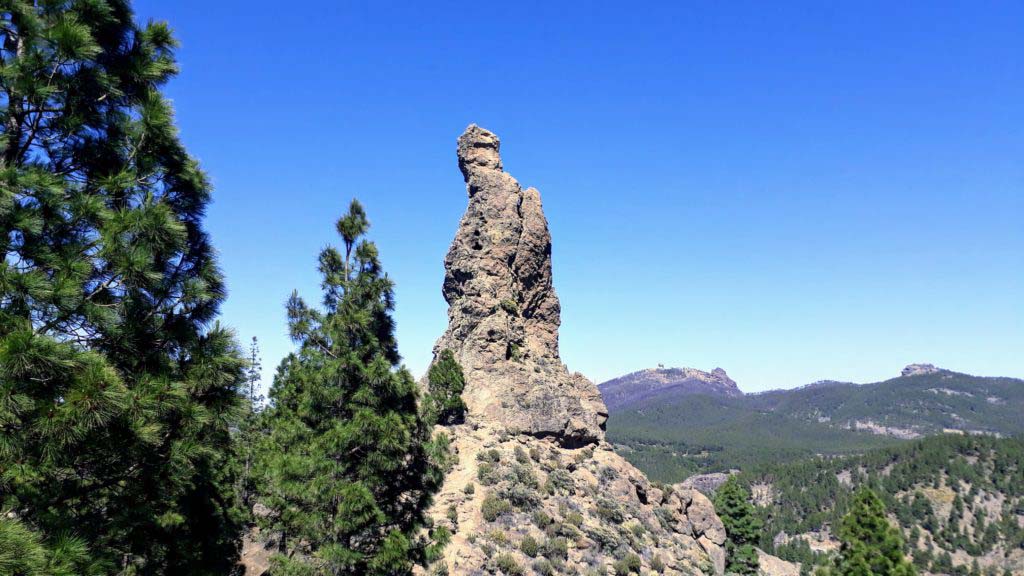 The party island Gran Canaria is not only popular with all-inclusive holidaymakers and nature lovers, after all, it's considered to be especially LGBT-friendly. In the north is the capital Las Palmas de Gran Canaria, the largest city in the Canary Islands. The western half of the island is home to a UNESCO Biosphere Reserve. In the center of the canary island is the landmark of Gran Canaria: the 1813 meter high "Wolkenfels" Roque Nublo. Also very well known are the dunes of Maspalomas on the southern tip of the island. A little further west there is another famous place: Puerto de Mogán, which is also called the "Venice of the South" because of the canals from the port into the village and the many small alleys.
The Main Sights in Gran Canaria
Capital Las Palmas de Gran Canaria with Playa de las Cantera and Catedral de Santa Ana in the old town Vegueta
Roque Nublo, landmark of the island
Volcano Pico de las Nieves (1949 meters), highest point of the island
"Monk" and "Frog" rocks Roque Rana and El Fraile
Dunes of Maspalomas
Puerto de Mogán, "Venice of the South"
Paseo de Gran Canaria in Firgas
Teror, known for its architecturally diverse balconies
Beaches Playa de Anfi and Playa de Amadores
Map of Gran Canaria
Our Blog Posts about Gran Canaria
How do I get to Gran Canaria?
About 18 kilometers south of the capital Las Palmas de Gran Canaria is the international Gran Canaria Airport (LPA).
From Puerto de la Luz in Las Palmas there are ferry services to Tenerife, Fuerteventura, Lanzarote and La Palma as well as to Huelva on the Spanish mainland.
Impressions of Gran Canaria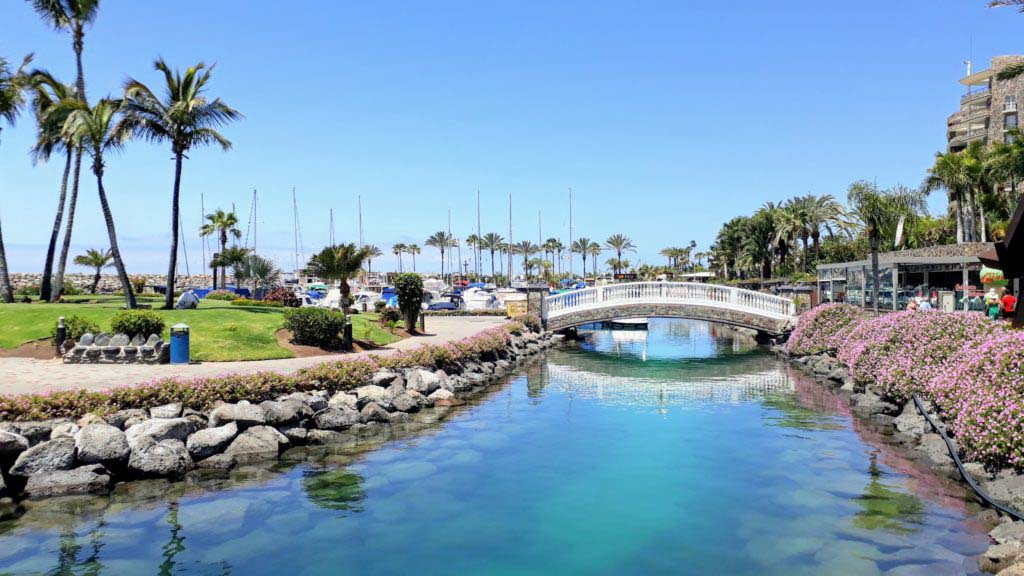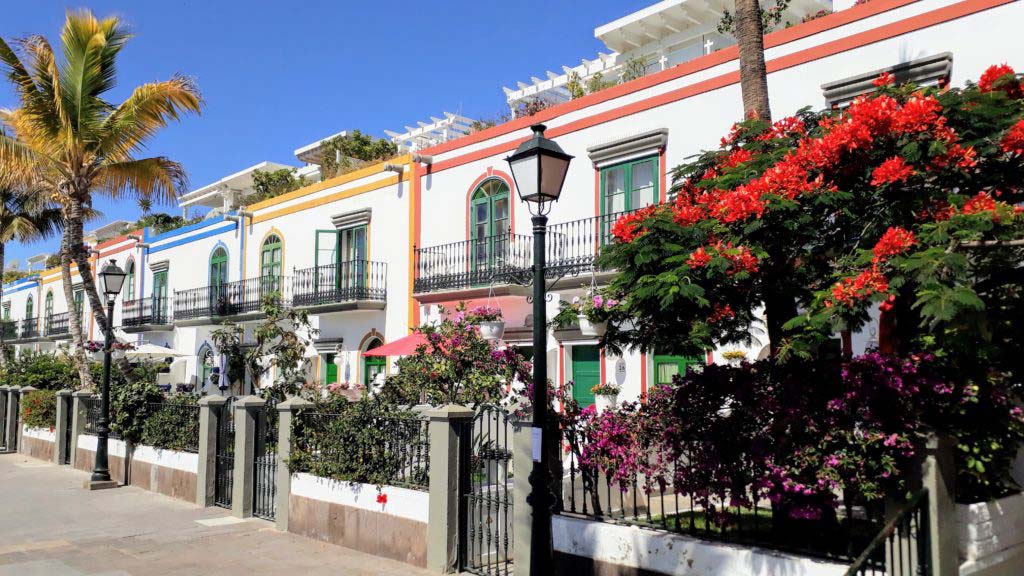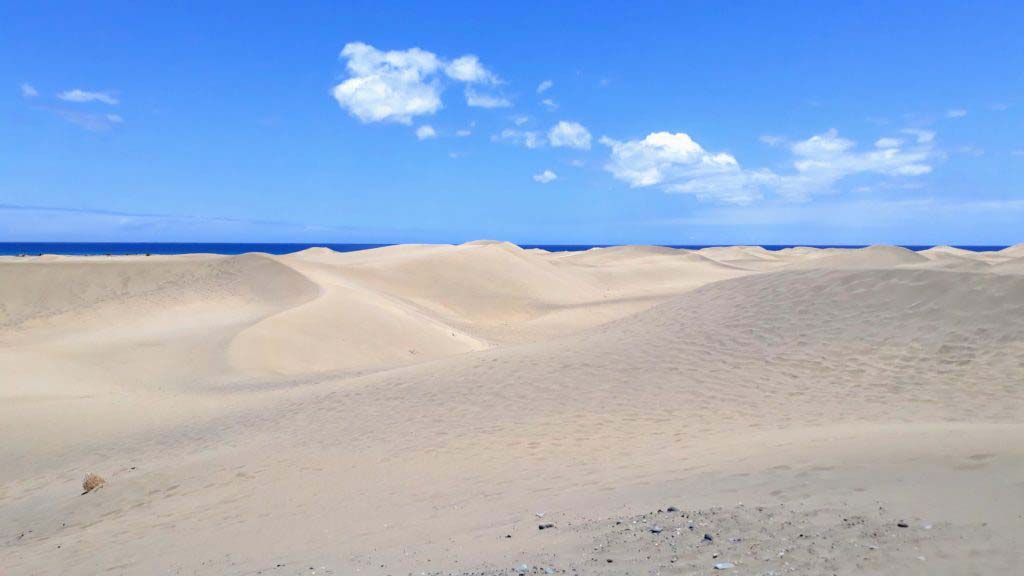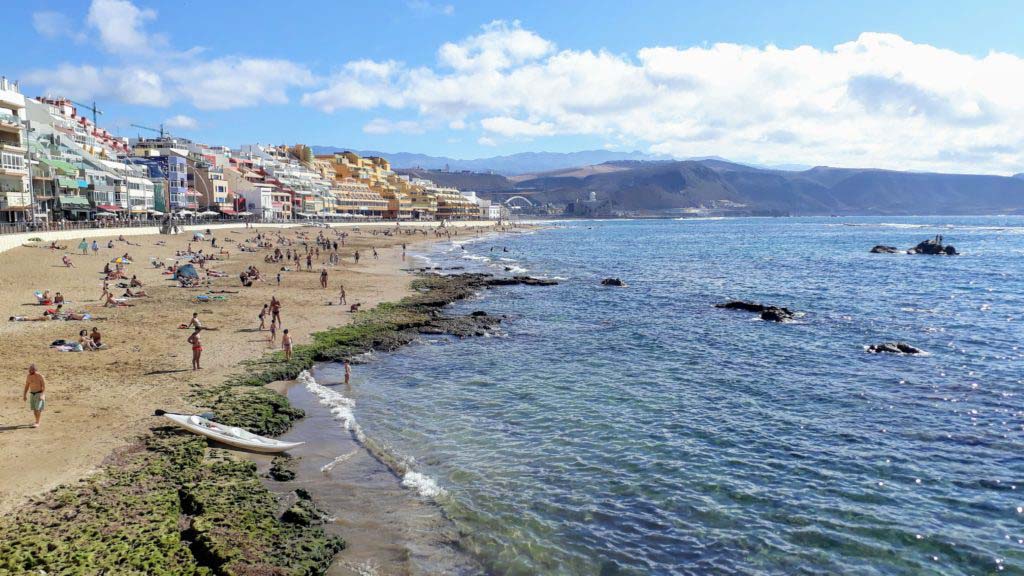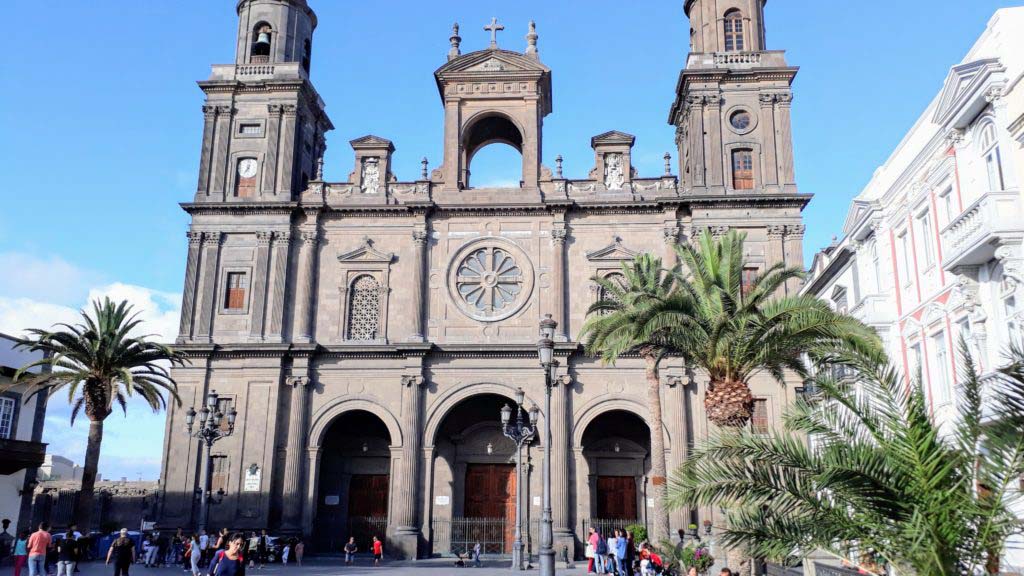 Lanzarote – the Artistic One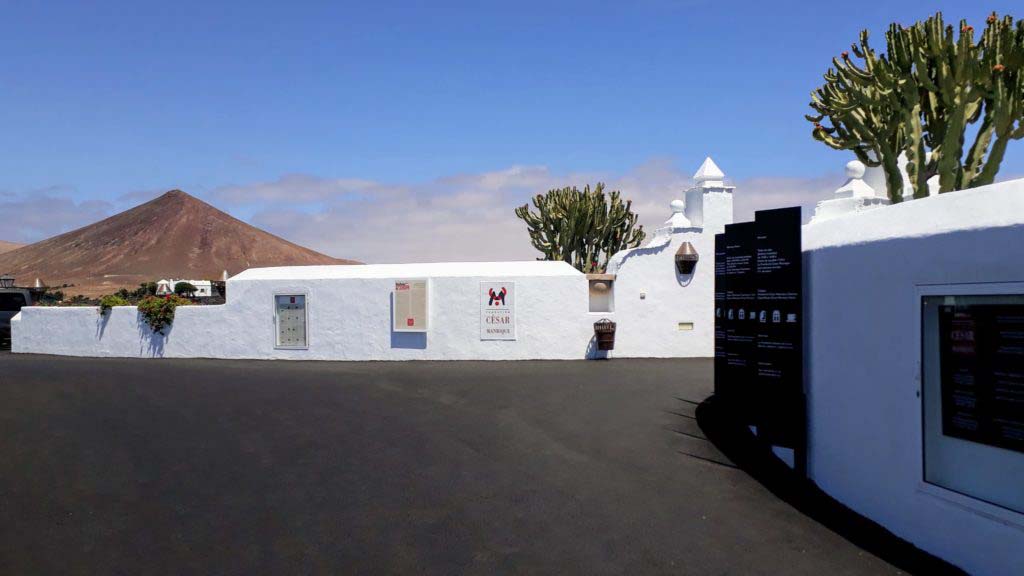 The northeasternmost of the seven major Canary Islands is mainly known as the home of the artist and environmentalist César Manrique, who lived from 1919 to 1992 on the canary island and contributed significantly to its design. Manrique's aesthetic ideology, the harmony between nature and artistic creation, is reflected in each of his diverse works. In addition, the UNESCO declared Lanzarote and its volcanic landscape as the first whole island a Biosphere Reserve in 1993.
The Main Sights in Lanzarote
Jameos del Agua, Manrique's first center for art, culture and tourism with the endemic crab species Munidopsis polymorpha
Fundación César Manrique, private cultural institution in the former mansion of Manrique
Viewpoint Mirador del Río, designed by Manrique
Cactus garden Jardín de Cactus
Cave Cueva De Los Verdes in one of the longest lava tubes on earth
Timanfaya National Park, also known as Montañas del Fuego ("Fire Mountains"), with viewpoint Islote de Hilario, restaurant El Diablo and visitor center Centro de Visitantes e Interpretación de Mancha Blanca
Volcanic crater and lagoon Lago Verde at El Golfo
Lava caves and rock formations Los Hervideros
Salinas de Janubio, largest salt production plant of the Canary Islands
Wine growing region La Geria
Castillo de Santa Barbara on the crater rim of the volcano Guanapay
Capital Arrecife with the fortresses Castillo de San Gabriel and Castillo de San José with the International Museum of Contemporary Art (MIAC)
Valley of the Thousand Palms at Haría
Beaches Playa Dorada, Caletón Blanco and Papagayo
Map of Lanzarote
Our Blog Posts about Lanzarote
How do I get to Lanzarote?
Near the capital of Arrecife is the international Lanzarote Airport (ACE), which represents the main traffic connection of the island.
From the port of Puerto de Arrecife there are ferry lines to Gran Canaria, Tenerife, La Palma and Cádiz on the Spanish mainland. There are also daily ferries between Corralejo on the neighboring island of Fuerteventura and Playa Blanca and Puerto del Carmen in southern Lanzarote.
Impressions of Lanzarote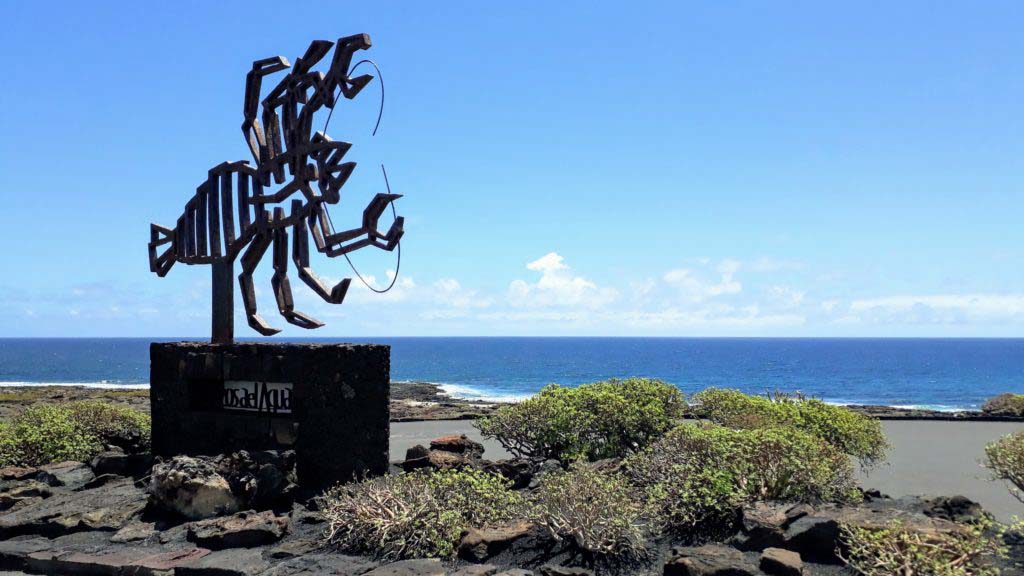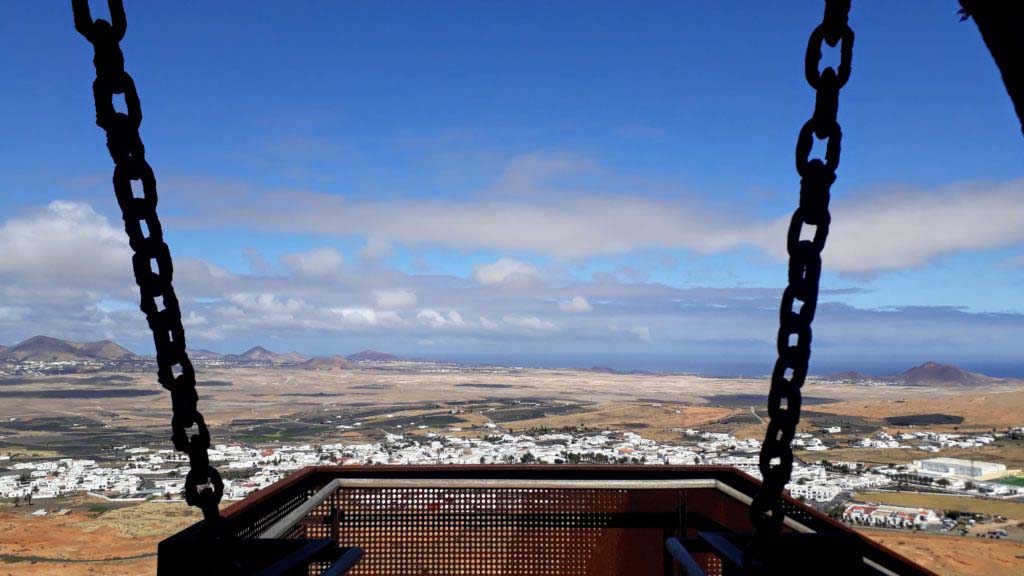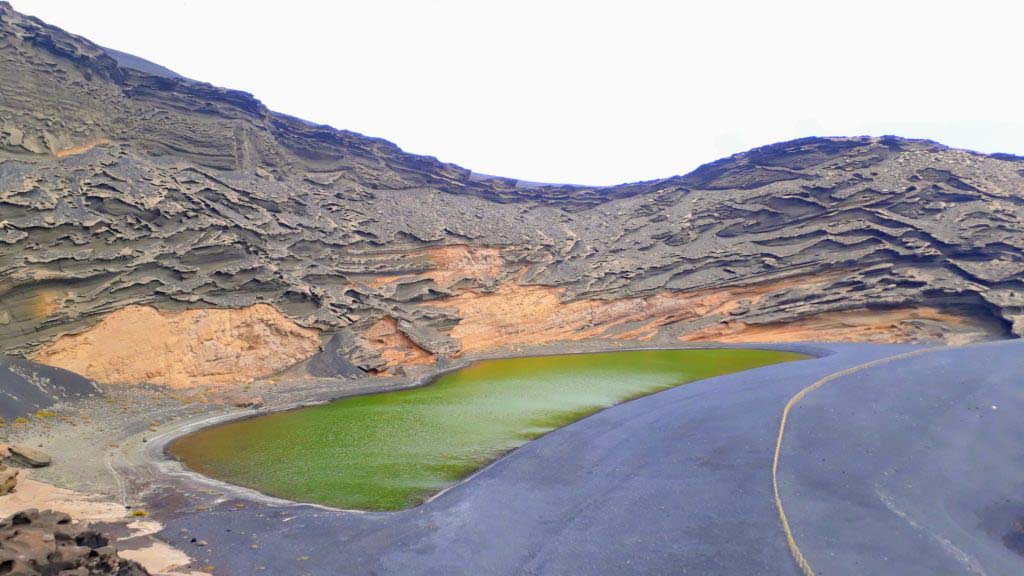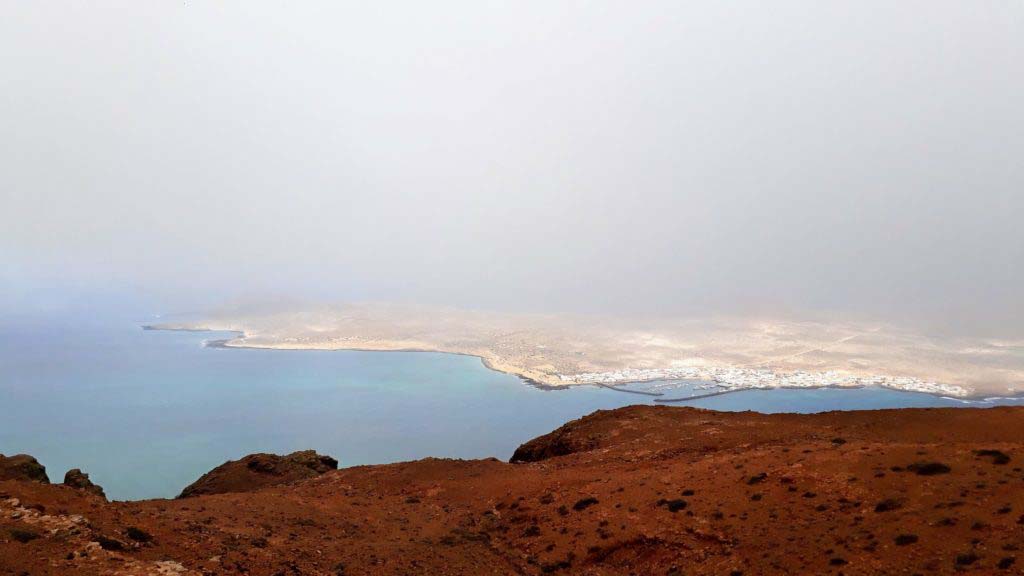 ---
La Palma – the Green One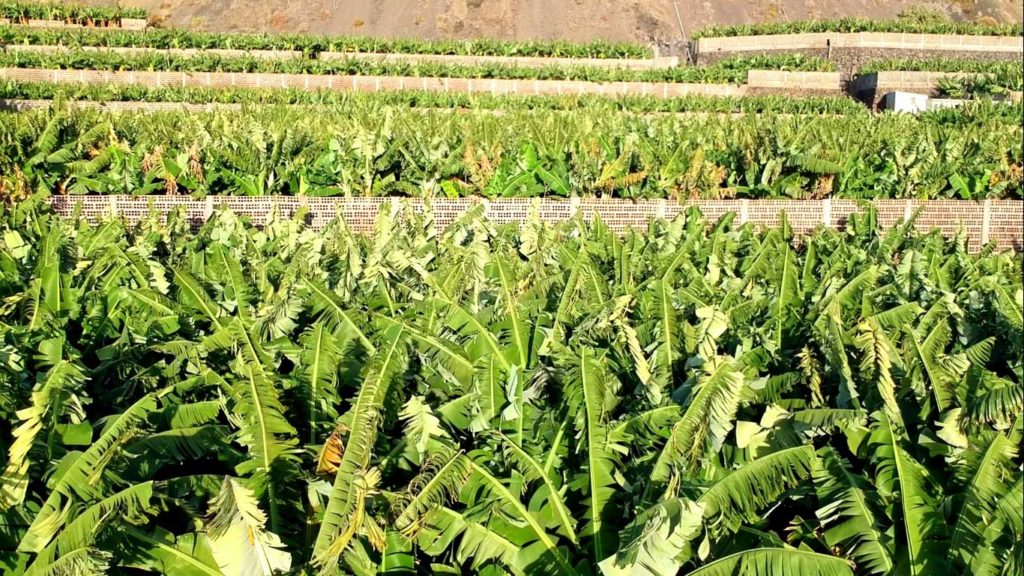 With 40 percent forest cover, La Palma is the most densely wooded of the Canary Islands. It is therefore also called "La Isla Verde" ("the green island") or "La Isla Bonita" ("the beautiful island"). It is also one of the geologically youngest islands in the Canaries: its volcanic activity can still be seen in many craters and lava flows along the volcanic route on Cumbre Vieja and the large crater of the Caldera de Taburiente. Since the third smallest canary island has largely been spared mass tourism, many places on the island have retained their original character. Due to its many hiking opportunities, it is perfect for nature lovers – and also for the ones interested in astronomy, because here you'll find the largest reflector telescope in the world.
The Main Sights in La Palma
Caldera de Taburiente National Park with visitor center Centro de Visitantes de La Caldera de Taburiente
Viewpoints Mirador de la Cumbrecita, Mirador de Los Roques and Mirador Lomo de las Chozas
Roque de los Muchachos (2426 meters), highest point of the island
Observatorio del Roque de los Muchachos with Gran Telescopio Canarias, the largest reflecting telescope in the world
Capital Santa Cruz de La Palma
Tazacorte with banana plantations and mansions
Plaza de La Glorieta, designed by the palmeric architect and artist Luis Morera
Los Llanos with Plaza de España and Acueducto de Argual
Volcano San Antonio
Lighthouse Faro de Fuencaliente and salt pans Salinas de Fuencaliente
Volcano Teneguía with Cumbre Vieja y Teneguía Natural Park
Sea water pool Charco Azul
Viewpoint Mirador Astronómico del Llano del Jable
Map of La Palma
Video of La Palma
Our Blog Posts about La Palma
How do I get to La Palma?
About 8 kilometers south of the capital Santa Cruz de La Palma is the international La Palma Airport (SPC).
Several ferry companies run between Los Christianos in the south of Tenerife and Santa Cruz de La Palma, some with a stopover in La Gomera. There is also a connection to Gran Canaria and Lanzarote as well as Cádiz on the Spanish mainland.
Impressions of La Palma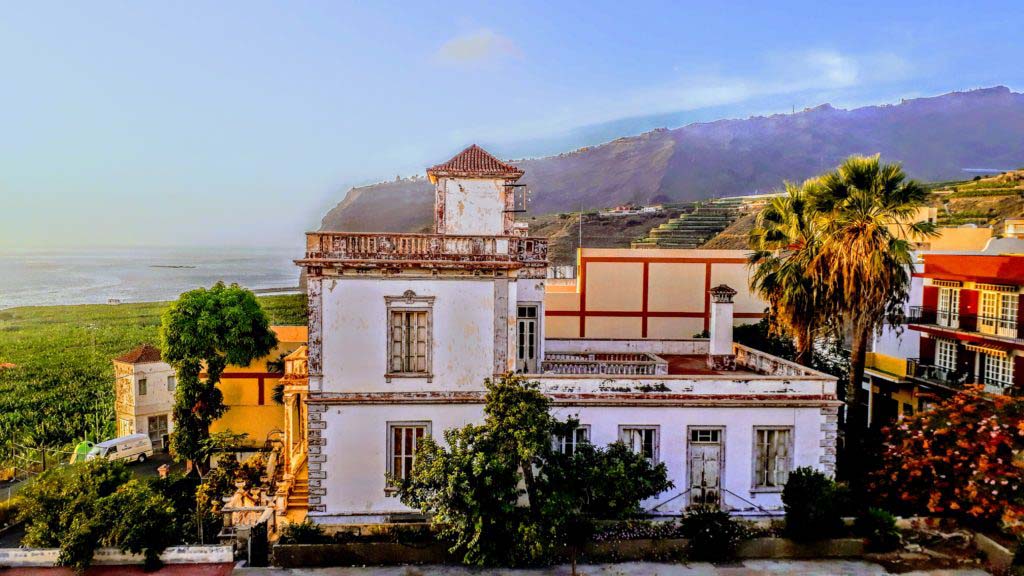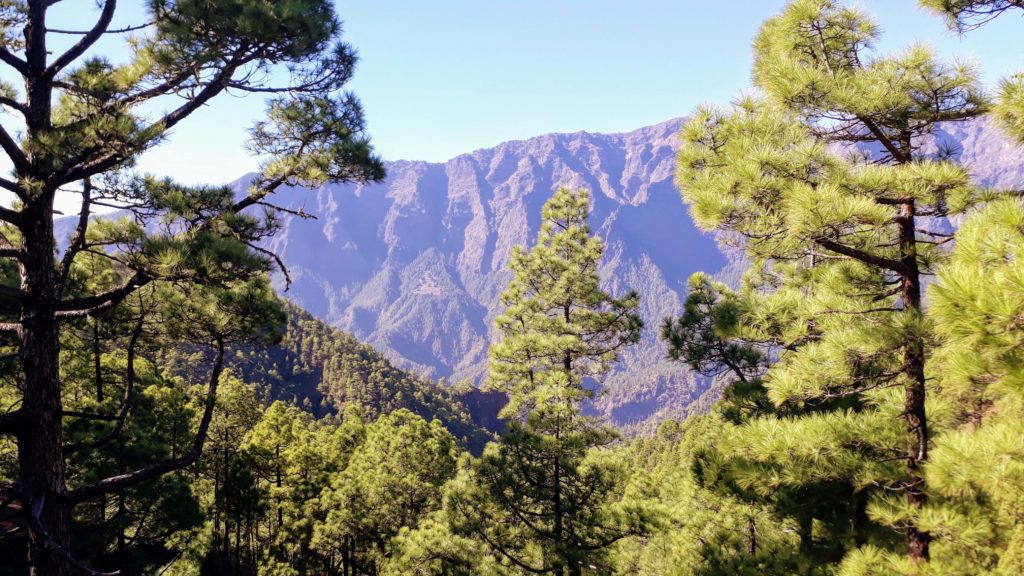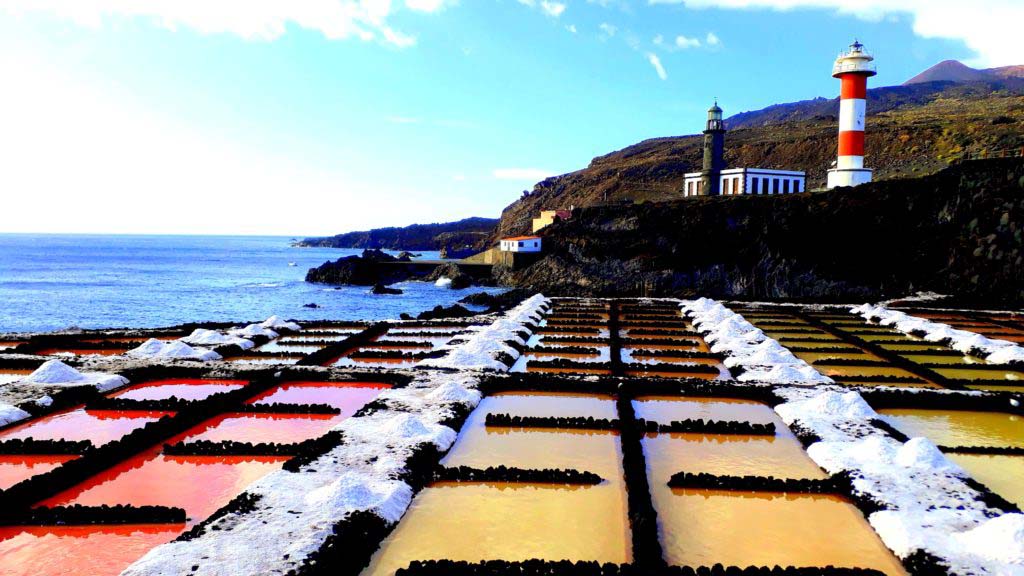 ---
La Gomera – the Alternative One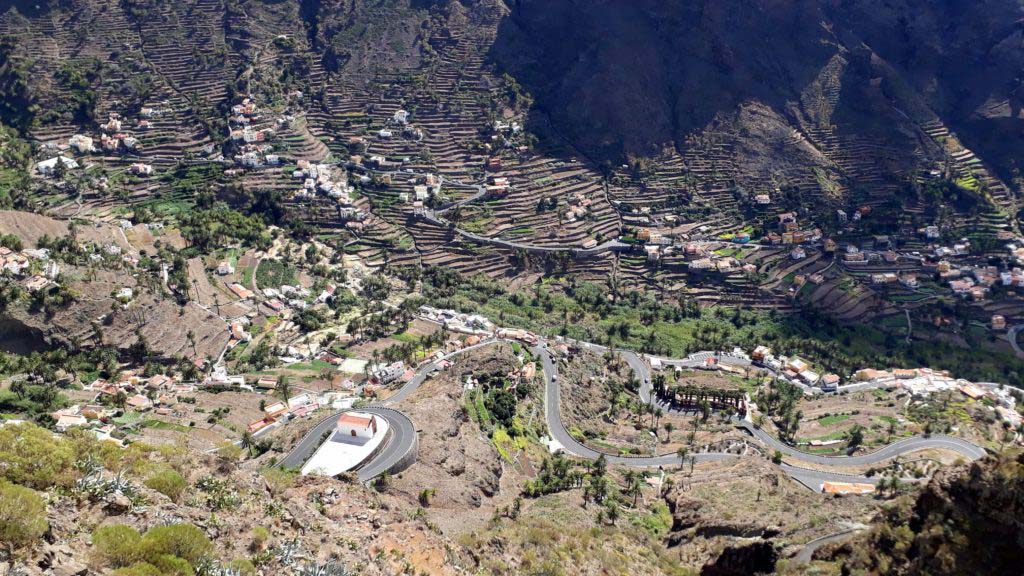 The volcanic origin of the second smallest of the Canary Islands is still very visible. The closely spaced volcanic vents and the largest coherent laurel forest in the world belong to the Garajonay National Park, which is part of the UNESCO World Natural Heritage. It is named after the Garajonay, which is the highest point of the island at 1487 meters. The peculiarities of La Gomera include the whistling language of the Gomeros, El Silbo, which exists only here worldwide and is said to have been used by the indigenous peoples for communication over long distances. It is on the list of protected World Cultural Heritage of UNESCO. The most famous valley of the island is the Valle Gran Rey, home to hippie communities for many years and dropouts still today. An extensive network of mainly signposted hiking trails connects all parts of the island.
The Main Sights in La Gomera
Garajonay National Park (UNESCO World Heritage Site)
Garajonay (1487 meters), highest point of the island
Valley Valle Gran Rey and village La Calera, hippie hotspot of the island
Capital San Sebastián de La Gomera with Torre del Conde, Playa San Sebastián, Town Hall and Iglesia de la Asunción
the "Organ Pipes" in the Los Órganos National Park
Roque de Agando
Agulo
Map of La Gomera
Video of La Gomera
Our Blog Posts about La Gomera
How do I get to La Gomera?
The La Gomera Airport (GMZ) is located at Playa Santiago in the municipality Alajeró. The runway is too short for international charter aircraft, so the airport only serves regional traffic. There are regular connections to all other Canary Islands as well as some other destinations such as Madeira, Cape Verde and Morocco.
La Gomera can be reached by ferry from Los Cristianos in the south of Tenerife. The harbors on La Gomera are Valle Gran Rey and the port of the island's capital, San Sebastián de La Gomera.
Impressions of La Gomera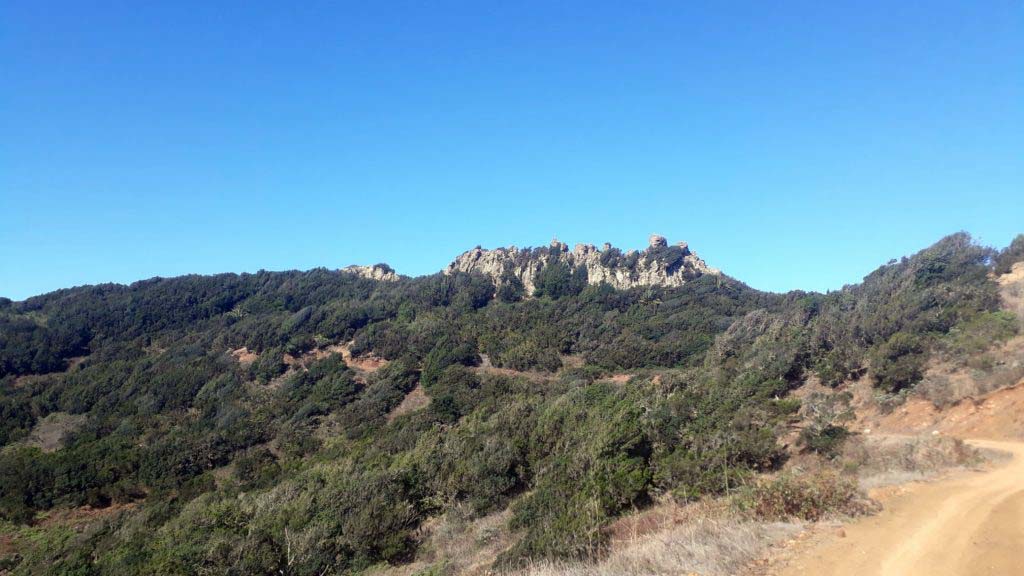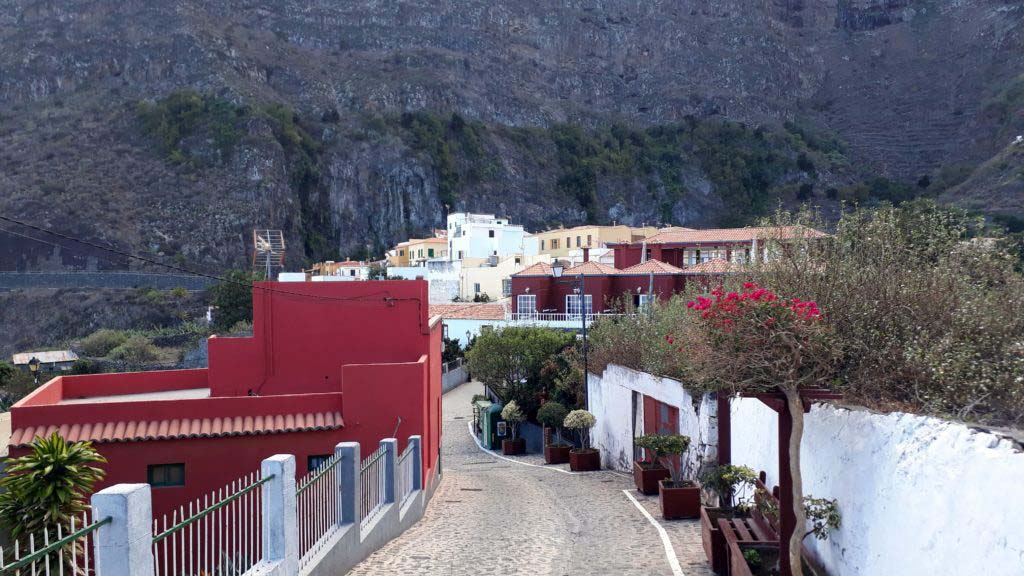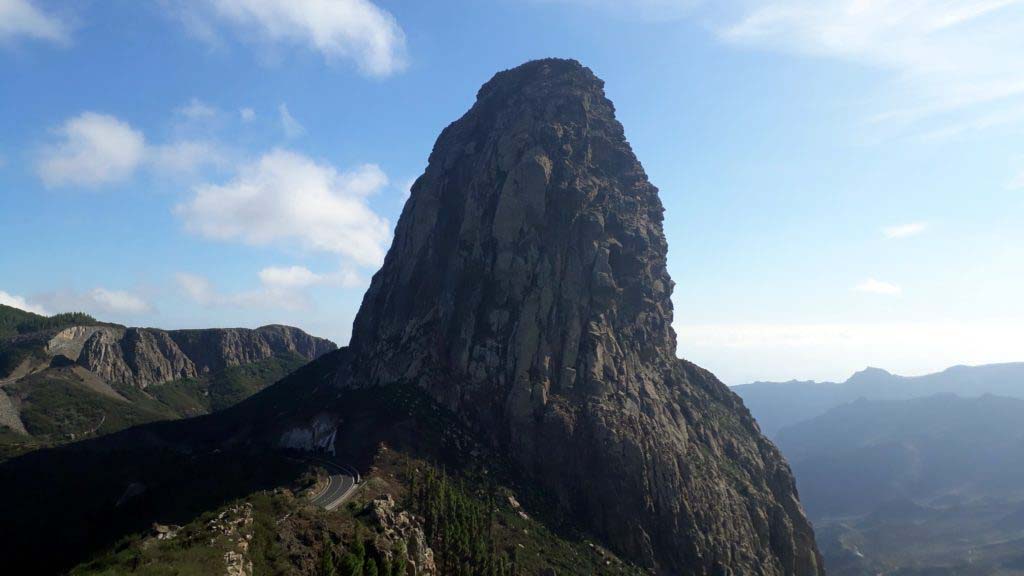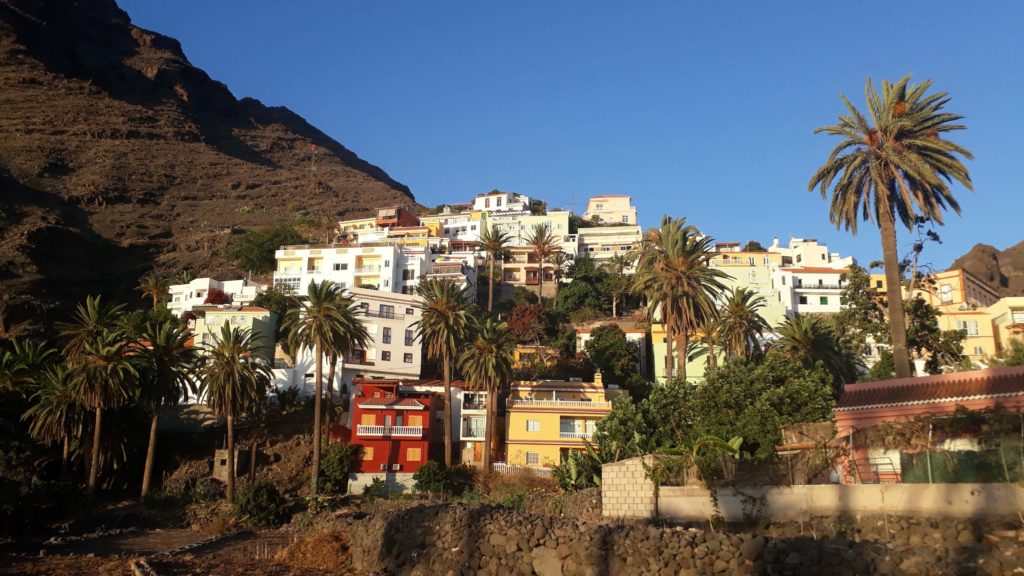 ---
El Hierro – the Unknown One
El Hierro is the only one of the seven main islands that we haven't visit yet, so unfortunately we can not show you any pictures. It accounts for only 3.5 percent of the land area of the Canary Islands, making it the second smallest inhabited Canary Island after La Graciosa near Lanzarote. With about 1.2 million years, it is also the youngest of the volcanic islands. El Hierro was declared an UNESCO Biosphere Reserve in 2000 and in 2014 received the "Geopark" award from UNESCO. The island capital Valverde has nearly 5000 inhabitants, which represents almost half of the total population of the small Atlantic island. Due to lack of direct accessibility and not too many classic beaches spurned by mass tourism, the island is definitely a destination for explorers and nature lovers.
The Main Sights in El Hierro
Pico de Malpaso, highest point of the island
La Cumbre, the wooded summit region of the volcanic mountains
Juniper forest El Sabinar
Capital Valverde
Lighthouse Faro de Orchilla
Monumento Meridiano Cero
Rock formation Roque de la Bonanza
Viewpoints Mirador de Las Playas and Mirador de la Peña
Sea water pools Pozo de las Calcosas, Charco Azul, Charco Manso, La Maceta and Los Sargos
Beaches Playa del Verodal, Las Playas, Arenas Blancas, Playa de Tacorón and Playa De Timijiraque
Map of El Hierro
How do I get to El Hierro?
El Hierro Airport (VDE) serves domestic flights to the neighboring islands of Tenerife and Gran Canaria.
About 7 kilometers from the island's capital Valverde is located on the east coast of El Hierro the main island port Puerto de La Estaca. From here there are regular ferry services to Los Cristianos in the southwest of Tenerife.
---
Conclusion
As you read, each of the Canary Islands has its advantages and peculiarities. Therefore, a general answer to the question "Which Canary Island is the best?" is hardly possible. One thing is for sure: There is something for everyone! We highly recommend you to visit them all. Each island is accessible by plane, ferry and car ferry. If you have any further tips or know other sights in the Canary Islands, please let us know in the comments.